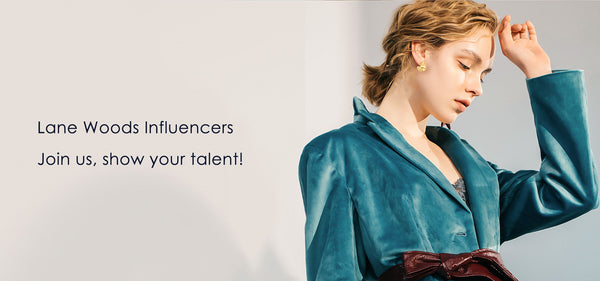 We are looking for fashionistas to wear our jewelry finds across social media!
can try our new styles in exchange for showing off their favorite looks on Instagram and YouTube.
We create classic, luxurious, everyday earrings, necklaces, bracelets and rings that you can mix and match with your favorite pieces.

Why you'll want to be LANE WOODS Influencer:
Get commission on net sales that you make through affiliate links on your website or social channels (e.g. Instagram, YouTube, etc). You'll have access to reporting and sales tracking through the SHAREASALE platform
You'll get sneak peeks at new designs and special jewelry gifts 🎁. We would love to work with new product launches and are keen to collaborate in innovative ways.
You'll also have the opportunity to be featured on our site and social channels 🙌.
For long term relationship, we will supply fair compensation for your work.
Interested in learning more? Message us at lanewoodsjewelry@easternpose.com, and we'll get right back to you.


Q1: How to get qualified for the Lane Woods Influencer Program?

The influencer has at least 10,000 followers with one of her social networking accounts, Blog, Facebook, Instagram and Youtube.


Q2: How does the Lane Woods Influencer Program work?

Influencers across any category can participate in this program. Currently the influencer must have a YouTube, Instagram, Twitter, Facebook,Blog or Reddit account.
Once the influencer is qualified, we'd love to send 1-3 pieces of our jewelries to her for free when she approves the agreement we send through email to put her photos and videos wearing our product on her YouTube, Instagram, Twitter or Facebook, and it links to our site (https://www.lanewoodsjewelry.com/) or our Instagram account @lanewoodsjewelry
We may use and collect the content, photos, and videos of the influencer's blog or post E.g., we may put it on Facebook or use the influencer's photos on our website. If the influencer does not agree, please inform us in advance.


Q3: When will I get an answer from you?
It sometimes can take a few days, please be patient, our team is answering a lot of requests and if we have your contact info, we will get in touch. If you haven't heard from us in a while it probably means that the campaigns we are running at the moment are not a fit.