What is a Placeholder Ring: An Overview for Couples
May 05,2023
Planning a modern-day proposal could be stressful. What happens if she doesn't love the rings? What if you discover the right sparkler but it's not right? Maybe you should take her ring shopping, but is she going to be disappointed if she doesn't get a romantic surprise?
A placeholder ring is a temporary ring that a couple may choose to use when proposing. In this article, we will dive deep into the world of placeholder rings, exploring what they are, why they are used, and how to choose the perfect one.
What is a Placeholder Ring?
A placeholder ring is a temporary ring that is used for you want to propose to someone. It's designed to be an expression of the vow to the couple, however, it's not designed to be the final engagement ring. In the end, couples can decide to purchase a ring that will last forever in the future. Placeholder rings can be constructed out of a range of materials, such as cheap metals or non-diamond gemstones. They may be simple or ornate, depending on the preferences of the couple.
Why use a Placeholder Ring?
There are a variety of reasons people might want to choose rings as placeholders:
Give them time to choose the perfect wedding ring
Placeholder rings can ease the stress of the groom. If you take a step back and consider it, how can a guy who isn't knowledgeable about Jewelry in the first place pick the ideal selection of diamond engagement ring for his loved one?
The choice of the perfect wedding or engagement ring is a difficult undertaking, and it's common for couples to wait some time to locate the ideal ring. You can buy a placeholder ring for an inexpensive initially. After you've made a successful proposal, then you can shop with your loved one for an engagement wedding ring.
To have something to wear in the meantime
When your loved one proposes with a placeholder ring, you'll be able to wear it between the purchase of an engagement ring and receiving it. Or, If they've proposed with a real ring and it's not the right size. You still have something attractive to put on your finger as you wait to have the ring adjusted.
Whatever you choose, you'll have the chance to display your engagement status no matter the reason. We know how thrilling being married is to someone, so do not let a poorly fitting wedding ring dampen the excitement!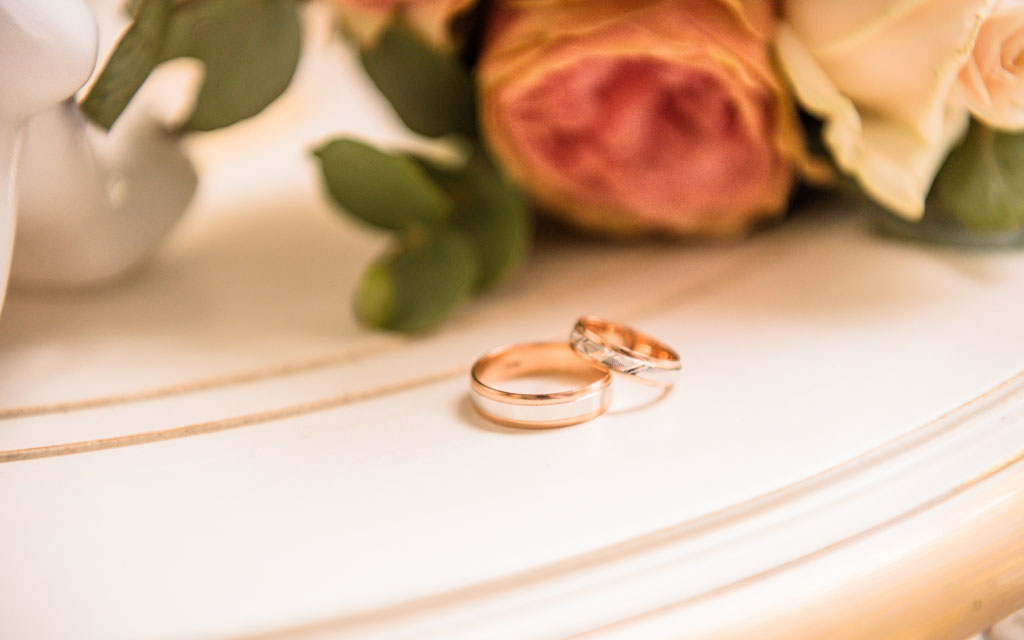 To help you save money
Couples who are younger or in financially difficult circumstances may be eager to get married but don't have enough budget to afford the ring that will fulfill the person they love. It is sensible to purchase an inexpensive ring that can be redesigned or upgraded as their lives improve and they have more funds to save.
Additionally, some couples may have enough cash to buy the most extravagant engagement rings but need to prioritize other costs at the moment (for instance, placing the deposit on a home or going to the beach for a vacation). In this scenario, it may be beneficial to buy a temporary engagement ring that is able to be replaced or upgraded later on.
At the end of the day, should you be ready to get engaged and begin the next chapter in your marriage You don't want money to become the obstacle that holds you back!
How to Choose a Placeholder Ring?
When it comes to selecting a placeholder ring, there are numerous factors that demand contemplation. First and foremost, the ring ought to be a powerful emblem of the couple's staunch dedication to each other, while also mirroring the recipient's individual personal style and preferences. Budget is also a consideration as placeholder rings shouldn't be as costly as engagement rings. Couples should also consider the durability of the ring, as it will be worn for a while prior to being swapped out for a lasting engagement ring.
SHOP OUR MOISSANITE ENGAGEMENT RINGS
FAQs about Placeholder Rings
Can a placeholder ring be used as an actual wedding ring?
No, a placeholder ring is meant to serve as only a temporary ring. It is not intended to be worn permanently.
Do I need a placeholder ring if I already have an engagement ring?
If someone wishes to keep their engagement ring secure or if they are getting it resized or repaired, they may opt to adorn a substitute ring although it is not a requirement.
How long should I wear a placeholder ring?
It is possible to use a placeholder ring at whatever time you'd like. Some people wear them for just a couple of months, whereas some wear them for one whole year or longer.
Can I customize a placeholder ring?
Placeholder rings can be customized by most jewelers. From material to style the options are endless, and you can even add engravings!
Are placeholder rings only for engagement and wedding rings?
No, placeholder rings can be used for any type of ring that you are planning to replace with a more permanent option.
Can I wear a placeholder ring on any finger?
Any finger will do for wearing a placeholder ring, really. You might see it on the left hand's ring finger, but it can be spotted elsewhere on the hand depending on personal preference.
Conclusion
In conclusion, a placeholder ring is a temporary ring that is used to hold the place of the final engagement or wedding ring. You can find placeholder rings made from different materials and styles that can also be a budget-friendly option. As you choose your placeholder ring, you should keep in mind your preferences, budget and you can be wearing it for as long as you want.
If you're in the midst of choosing or creating your ideal wedding or engagement band, why not try a temporary ring as a placeholder until you discover the perfect one? It can be a fun and meaningful way to symbolize your commitment to each other.
Comment