What Does CTW Mean?
Jan 17,2023
Similar to diamond jewelry, you've probably seen "CTW" on moissanite jewelry labels however, not everyone understands what it means and it can be difficult when it comes to earrings. In this article, we'll explore the meaning of CTW and the importance of this abbreviation.
Table of contents

The Difference Between CTW and CT
What Does CTW Mean?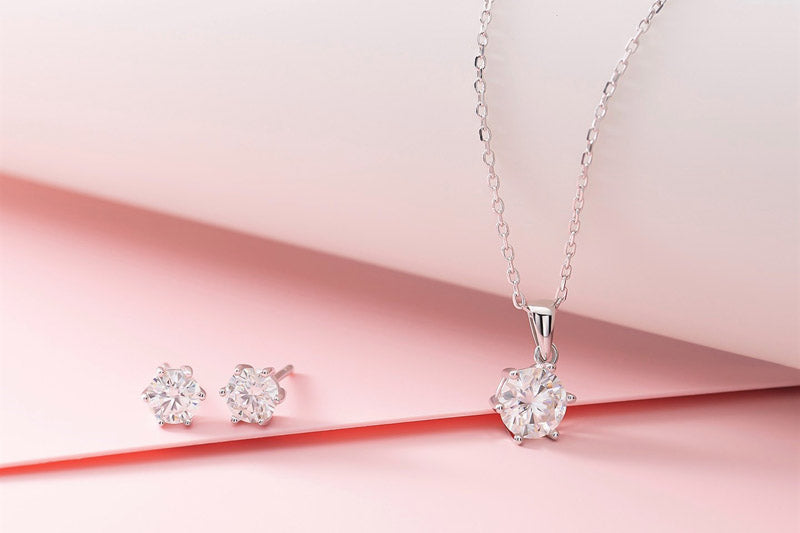 When it comes to diamonds and jewelry CTW is the abbreviation for Carat Total Weight but it is often known as Total Carat Weight for diamonds, or gems (like the moissanite). Total Carat Weight refers to the combined weight of all diamonds in a specific piece of jewelry.
CTW is widely used in the global jewelry industry and is recognized by diamond and gemstone certifying organizations such as The Gemological Institute of America as a standard method of weight measurement.
For example, suppose you own a ring featuring one diamond in the center that weighs one carat, and two diamonds smaller than 0.5 Carats.
The total weight of the jewelry piece is the combined weight of all the diamonds, which is 2 carats.
This means that the ring would have the CTW in the range of two carats and it may be marked with the number "2 CTW."
What Does Carat Mean?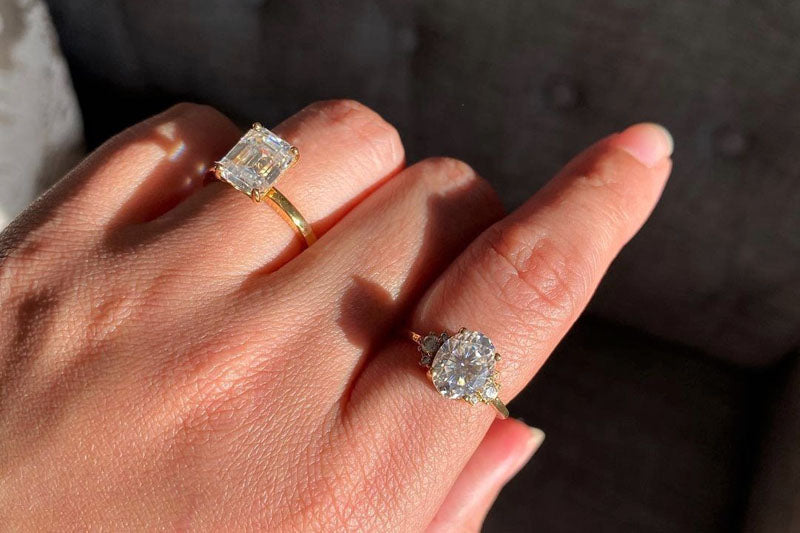 The word "Carat" originates from a Greek word meaning 'Carab' trees' seeds, which were used to create an accurate weight measurement.
Today, the carat is used to measure the weight of stones, particularly diamonds. One carat is equal to 0.2 grams or approximately 200 milligrams. It can also be used to measure the dimensions of diamonds, bigger diamonds are more expensive. But two diamonds of similar weight may be very different in value based on aspects like cut clarity, clarity, and color.
The Difference Between CTW and CT
Many people, particularly first-time buyers of diamonds, get confused between the carat weight and with total carat weight. They tend to use the terms interchangeably. While they are related, they are distinct numbers.
Carat Total Weight (CTW) is the number of diamonds that are in an item of jewelry like a ring, or necklace. Carat (CT) is a unit used to describe the weight of one gem or diamond. Thus, CTW is the total weight of all diamonds that are in a piece of jewelry, and CT refers to the amount of just one diamond within that jewel.
Conclusion
If you're buying set rings made of multiple diamonds, and there is the center stone (usually the biggest) ensure that you inquire about the exact details of the diamond.
As a buyer, it is usually on you to be attentive to the details when reading the product's description. It is not advisable to make the wrong assumption and accidentally "mislead" yourself.
In conclusion, Don't be scared of the expression "carat total weight" because it could be a useful metric when you understand what it refers to.
Learn more about moissanite rings guide.
Comment