We all need Jewelry!
Dec 14,2020
 YES!! You Need Some New Jewelry!!
--Jewelry is always a woman's best friend. Whatever she's at home, go to party or just walk out, one thing she will never forget is her jewelry, which completes her look.
LANE WOODS Jewelry designs jewelry for every women, including traditional, modern, pearls, beads, chunky and fashion jewelry, you definitely can find one style you loved.  We strive to provide our customers with best service.
Here are three series of LANEWOODS products, don't miss it!
LANEWOODS Designer Jewelry
There is a kind of jewelry, every women will fall for it, that is designer jewelry.
Because every women wants to be unique. LANEWOODS employs internationally renowned designers, each with a keen sense of fashion and a unique imagination.
The following four designer earrings, you will like it!
1. Filigree Leaf Drop Dangling Earrings
Covered with gold leaves, suitable for any season or any occasion. These earrings are woven like delicate gold thread and will make your outfit look elegant and cute when you're wearing something formal. And when you dress casually, the swaying leaves will add some charming. 
 2. Beauty Ego Pinctada Earrings
The pendant with pinctada and the ear hook with unique design are the highlights of this earrings. The pure white look and simple earring design are particularly clean or simple in style. You can pair them with fashion or professional clothing. This earrings will make your temperament up.
3.Twig Pearl Dangling Earrings

The designer of this pearl earring was inspired by the twig of Yggdrasil and was shocked by its eternal pledge. The golden branches and two pearls show the tenacity, beauty and kindness of contemporary women. With unique design and superb craftsmanship, these earrings are perfect for everyday life, work and parties.
4. Sculpture & Hoop Earrings
This unique earringe minimalist hoop form makes it easier to wear, and the irregular shape of ths consist of two parts, the simple hoop, and the irregular shaped pendant. The sculptural pendant below makes your look less boring. In addition, the combination of the two parts enables the sculpture pendant to be displayed in a positive way, which can better decorate your face shape and highlight your beauty.

LANE WOODS Dainty Series Jewelry
In your daily life, you will definitely need some tiny dainty jewelry. They are small but charming.
1.Tiny Huggie Hoop Earrings Set
This earrings set contains four pairs of earrings, each in a different style. You can wear four of them anywhere in your ears; or you can wear them separately, because each one is delicate, and you'll have four pairs of earrings at once. You can also choose any combination you like. Imagine that when your boy or the wind pulls your hair out of the way and they notice these delicate tiny things in your ears, they will be attracted to your delicacy and pulchritude.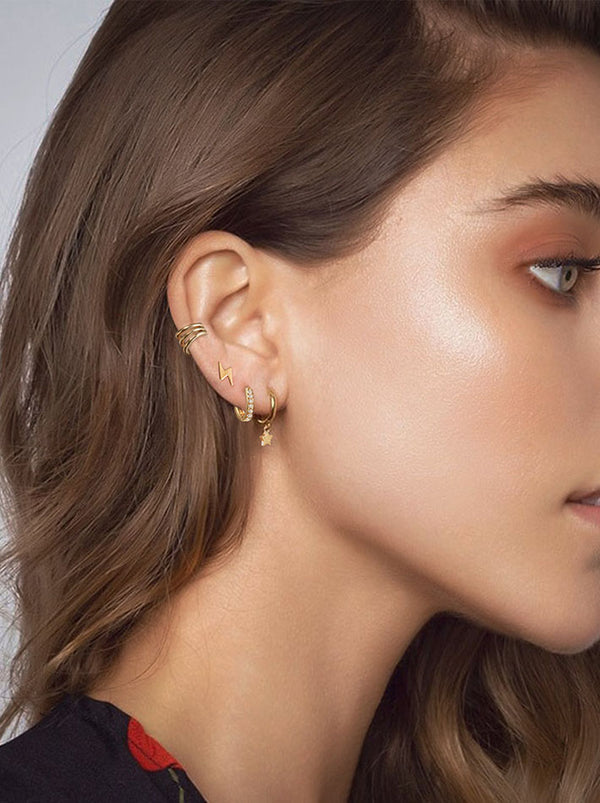 2. Ear Cuff Set Cartilage Hoop
These ear cuff set are classic and stylish and will never go out of style. Two different pairs of earrings, don't have to have ear holes, can be worn anywhere in your ears, and can be used as nose rings or anything else. And You can adjust their size as you like, we make sure this set of earrings fits everyone, is suitable for all ages, occupations, styles, men and women!
LANE WOODS Pearl Style Jewelry
Pearl, a symbol of health, nobility, purity, can highlight the female charm. LANEWOODS selects natural high-quality pearls and combines fashion elements to make many popular pearl jewelry.


1. Key to My Heart Pearl Bracelet
This pearl bracelet, designed by LANEWOODS, has a key and a lock, as well as natural pearls of high quality. The perfect match of the key to the heart wall and the pearl that symbolize pure love, let this already nice bracelet add some significance even more. Small lock to choose the simplest circle, you can adjust the bracelet size at your option, do not need to worry about the size.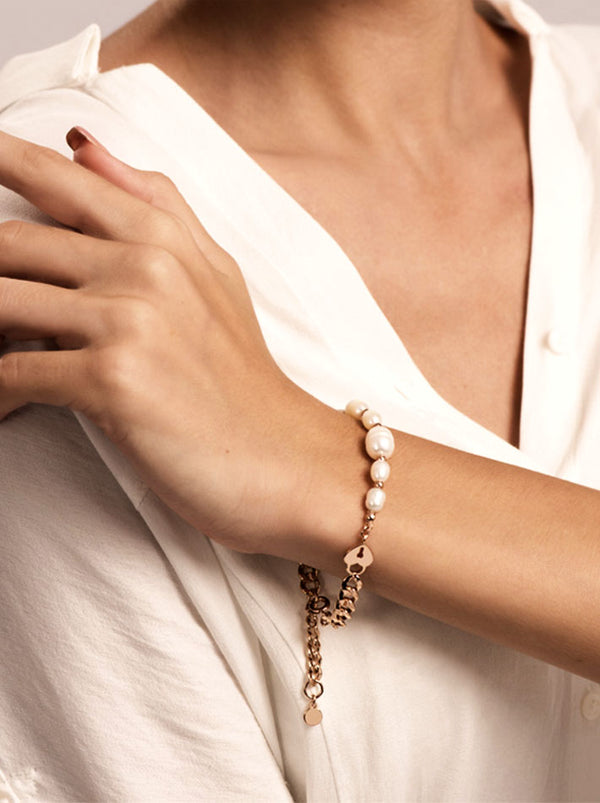 2. Heart & Lock Pearl Bracelet
Designer's Idea: Graceful pearls, and a key to your heart, it's just like a chain from the hand of a princess, that's what you're in my eyes.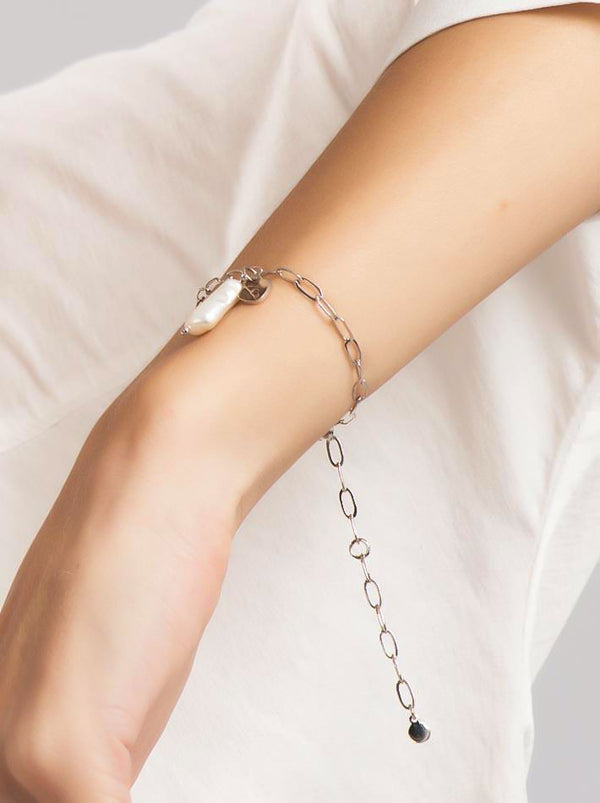 This is a little simpler than the last one, but the key pearl means a lot, you can set a meaning for this pearl by combining your own love story.
Comment