Top Moissanite Buying Mistakes to Avoid: A Comprehensive Guide
Apr 07,2023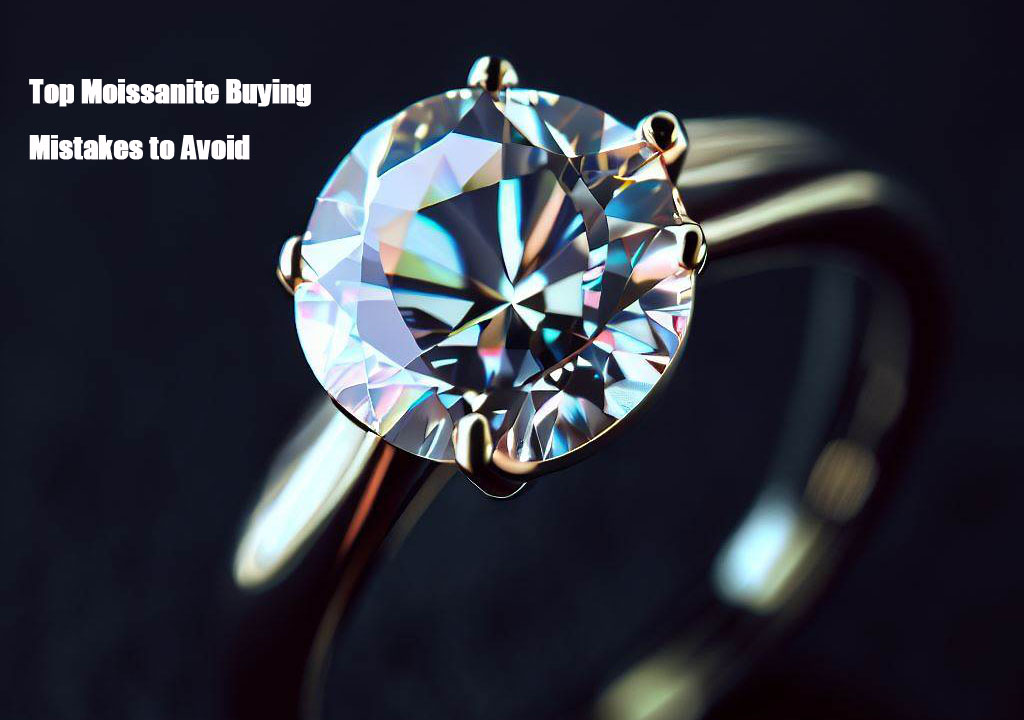 Moissanite has become an increasingly sought-after option for those searching for a high-quality yet budget-friendly alternative to traditional diamonds. While moissanite offers numerous benefits, it's essential to be aware of common buying mistakes that even experienced shoppers can make.
In this comprehensive guide, we'll look at the top moissanite buying mistakes to avoid and provide practical tips and advice to guarantee your purchase is a success. Whether you're new to buying moissanite or an experienced shopper, this guide has everything you need to make an informed decision and avoid costly errors.
So let's get started!
Table of Contents
Moissanite Buying Mistakes to Avoid
Mistake #1: Not Doing Your Research
Before making any major purchase, it is essential to do your due diligence and become informed about the product you are considering. Unfortunately, many buyers make the mistake of assuming moissanite is just like any other diamond alternative and fail to conduct proper research prior to making a purchase.
To avoid making this error, take time to learn about moissanite's unique properties such as composition, hardness, and brilliance. Get familiar with popular moissanite brands and retailers by reading customer reviews about their product quality and durability.
Mistake #2: Not Understanding Moissanite Grading
Much like diamonds, moissanite is graded according to several factors like clarity, color, and cut. Unfortunately, unlike diamonds, there is no universal grading system for moissanite which makes it difficult to accurately assess its quality.
To avoid making this error, be sure to understand the grading system used by any retailer or manufacturer you are considering. Request certification or documentation that outlines each stone's specific grading, and be wary of retailers offering vague or unclear data.
Mistake #3: Choosing the Wrong Cut
Moissanite comes in various cuts, such as round, princess, and cushion. Each has its own distinct properties which should be taken into consideration when selecting which cut best suits your stone's aesthetic and brilliance.
To avoid making this error, take into account the style and setting of jewelry you're considering purchasing. Select a cut that complements the design while showcasing the stone's natural beauty. If unsure which cut to select, consult with an experienced jeweler or online retailer for guidance.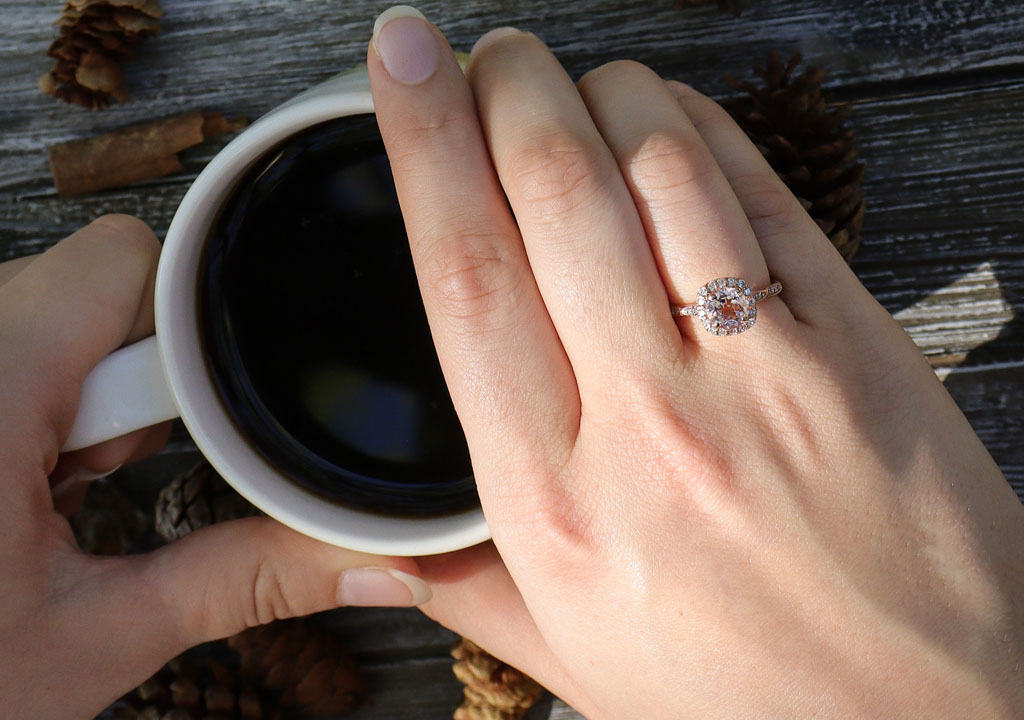 Mistake #4: Not Considering the Setting
The setting of your moissanite jewelry plays a significant role in its overall aesthetic and durability. Selecting an inappropriate setting can make your stone appear less impressive or even lead to damage over time.
To avoid making this error, take into account the materials and design of a setting as well as its durability. Look for high-quality materials like platinum or gold, with features like prongs or bezels that can protect your stone and keep it securely in place.
Mistake #5: Failing to Compare Prices
Finally, one of the most frequent moissanite buying errors is neglecting to compare prices across different retailers and brands. Although moissanite tends to be more affordable than diamonds, prices can still vary significantly depending on the stone, retailer, and brand.
To avoid making this costly mistake, take the time to compare prices and quality across multiple retailers and brands. Take into account factors like shipping costs, return policies, and customer service when making your choice.
SHOP OUR MOISSANITE ENGAGEMENT RINGS
FAQs:
Q: Is moissanite as durable as a diamond?
A: Moissanite is one of the hardest gemstones available, boasting a Hardness Rating of 9.25 on the Mohs scale - slightly lower than the diamond's 10 ratings. However, even though slightly less hard than diamonds, moissanite still exhibits remarkable resistance to scratches and damage, making it an ideal choice for jewelry designed to last.
Q: Can I purchase moissanite from any retailer?
A: While moissanite is becoming increasingly popular, not all retailers provide high-quality stones or reliable grading information. To guarantee you get a top-notch product, look for trusted retailers with certification or documentation of the stone's grading, as well as clear pricing and return policies.
Q: How much should I expect to spend on moissanite jewelry?
A: The cost of moissanite jewelry varies based on the stone, setting, and retailer. Generally speaking, moissanite is more budget-friendly than diamonds with prices ranging anywhere from several hundred dollars up to several thousand depending on its size and quality.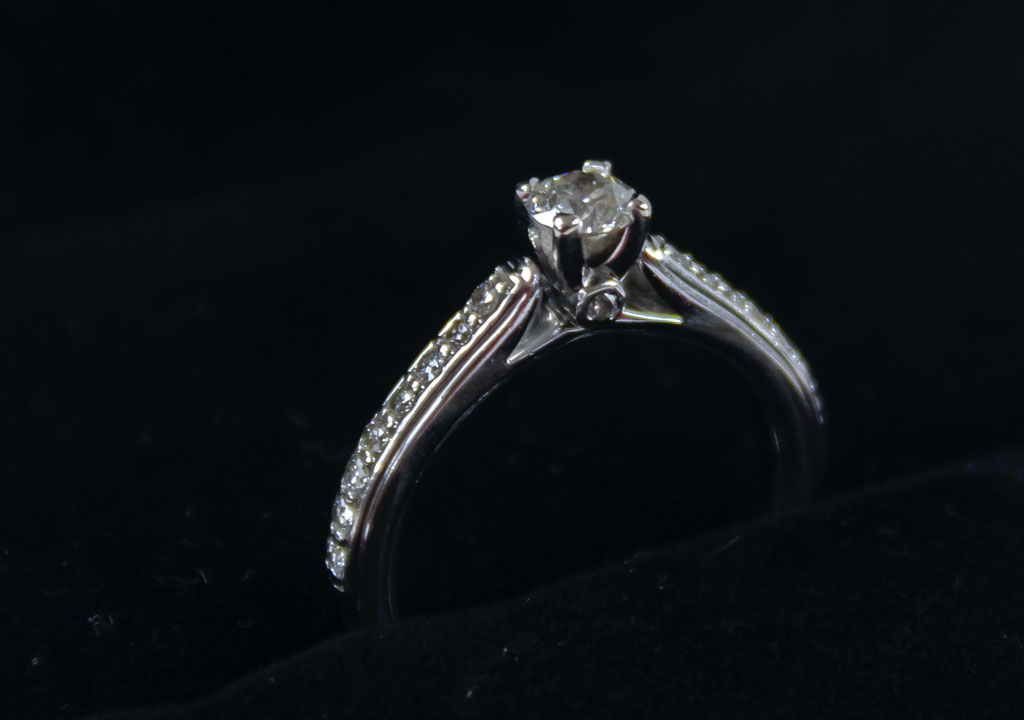 Conclusion
Moissanite is an attractive alternative to traditional diamonds, offering exceptional beauty, durability, and affordability. However, as with any major purchase, it's essential to be aware of common buying mistakes that could mislead even knowledgeable shoppers.
By conducting your due diligence and understanding grading systems, selecting the correct cut and setting, and comparing prices across multiple retailers and brands, you can guarantee a stress-free and successful moissanite purchase. So use this comprehensive guide to avoid common buying errors and make your purchase with assurance!
Comment