5 Tips For Choosing The Perfect Moissanite Tennis Bracelet
Nov 01,2022
Do you want to buy a gorgeous moissanite tennis bracelet for your investment?
Moissanite jewelry offers many amazing benefits. These bracelets are made from a beautiful string of moissanite stones that sparkles with every movement. These bracelets can be worn with any style and are stylish and sophisticated. Your tennis bracelet can be worn everywhere, from business meetings to red-carpet events.
Here are 5 tips to help you evaluate the key characteristics of a moissanite bracelet.
Styles and Settings for Moissanite Tennis Bracelets
The following three types of diamond tennis bracelets are available:
▪️ Bezel: Each stone is surrounded by a separate metal in the bezel setting. Another style is the half-bezel. A half-bezel connects the metal to the sides of the stone.
▪️ Prong: Each moissanite is held in place by three to four prongs made of metal. This is the most common choice for tennis bracelets.
▪️ Channel: Two thin rows of metal are used to secure the diamond between its sides.
Each style holds the diamonds securely, so the design you choose should only be based on your personal preferences.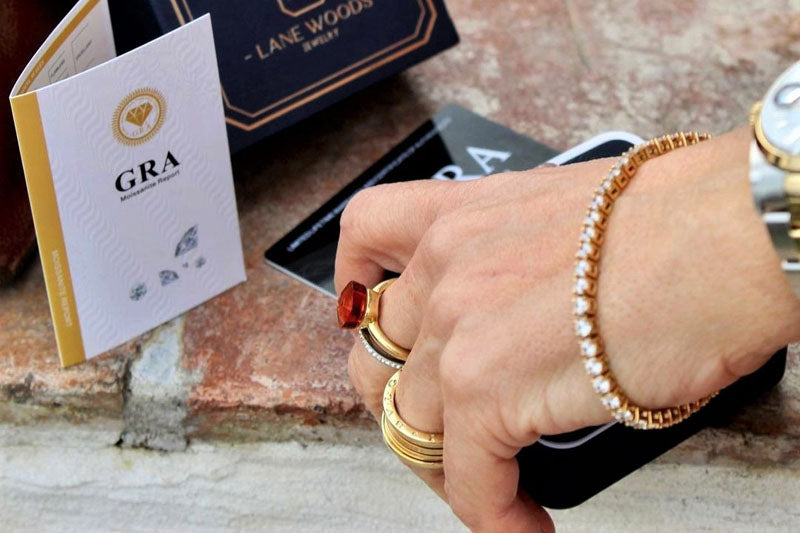 Choose The Right Length Of A Bracelet
The name moissanite tennis bracelet comes from the fact it looks like a single strand of moissanite stones. It is similar to a string of pearls. These bracelets have an average length of 6 to 7 inches. R
emember to measure your wrist circumference when measuring for a bracelet. Add an inch or so for the perfect fit. The bracelet should be snugly fitted to your wrist and not fall off.
You can also download and print this bracelet size guide to help measure your bracelet size.
Decide on Your Metal
The most important considerations when choosing the material for your bracelet are the color and the budget.
Three main metal types are available for tennis bracelets.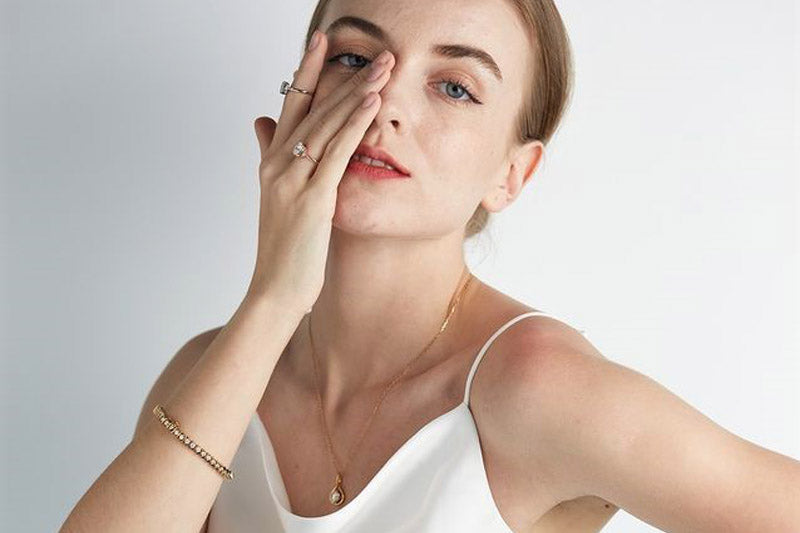 Sterling silver is the most popular type of silver used for jewelry. It is a mixture of 92.5% pure Silver and 7.25% Copper, which makes it stronger. Silver jewelry is usually very affordable.
Silver is beautiful but can tarnish over time. This is now less of an issue with the creation of new silver alloys, and better design methods.
The industry standard is gold. Gold is a beloved, versatile and durable metal. It's most often available in 14K, 18K white, yellow, and rose gold.
Gold's benefits are obvious. It is tarnished- and corrosion-proof and easy to clean. Gold is a soft metal and can be scratched or dented if it is hit against a hard surface with sufficient force.
Platinum is the more expensive white metal finish for silver and white gold. Platinum is more expensive than silver or white gold, and it does not need plating to keep its natural white color. It is very durable and resists tarnishing.
Wearing jewelry made from platinum is hypoallergenic, which means that it won't affect anyone who has sensitive skin or allergies.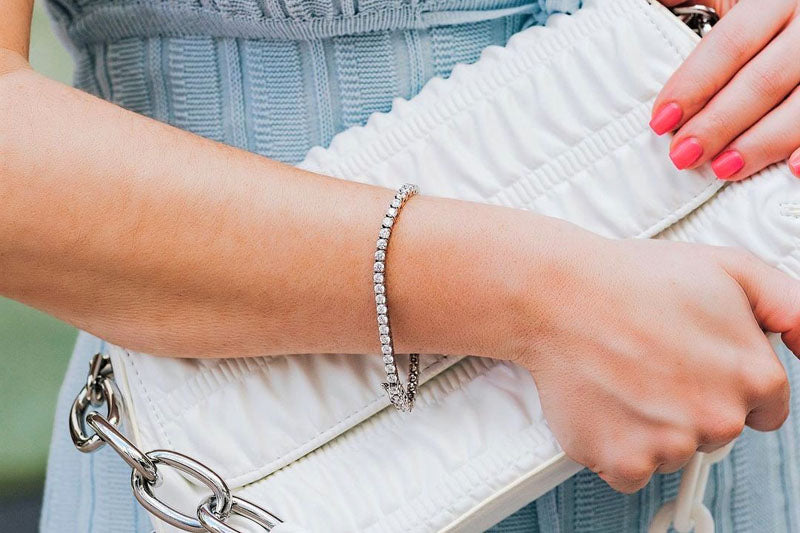 Bracelet Clasps
Your bracelet's clasp should be strong enough to withstand being caught by many objects. It is important that the clasp you choose for your bracelet is proportional to the item's size and weight.
There are many types of clasps, toggles, hooks, and toggles. To get their professional opinion, you should speak with the person selling the item. You should be able to tell the difference between a tight-fitting clasp and one that can quickly break down.
Finding Some Reputable Stores
You should check reviews and delivery policies of online stores before you buy a new moissanite bracelet. Research the shop to find out where the moissanite is sourced and the history of the shop. You should also consider comparing store options, especially if you have a limited budget. Compare at least a few stores to see if they might offer some great options.
We have a wide range of rings, bracelets, and earrings to suit your aesthetic and budget. Our pieces are strong and durable to last a lifetime. Take a look at our incredible selection and add moissanite to the jewelry collection.
Comment