The Ultimate Guide To Cathedral Setting Ring
Sep 23,2022
Cathedral settings are stunning engagement rings with distinctive characteristics and timeless lines. Like the elegant buildings are named for cathedral settings are elegant and timeless, and have been popular for many centuries. They're also sturdy and strong enough to secure a moissanite or diamond securely.
We will attempt to break this particular design aspect down so that you can choose the design you like best.
Table of contents

Why Choose a Cathedral Engagement Ring?

Benefits Of A Cathedral Setting

Cathedral Setting Considerations

How to Care For a Cathedral Ring
What is a Cathedral Ring?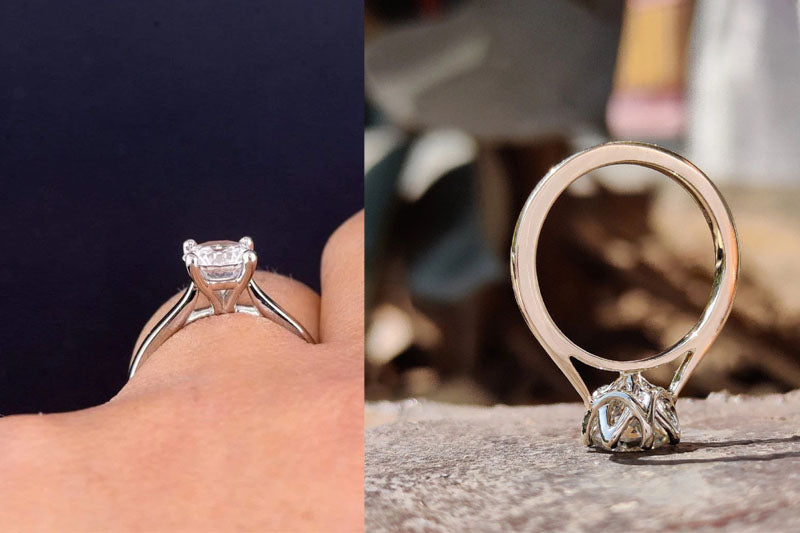 Actually, cathedral settings aren't really the type of setting that is used in and of itself. The cathedral engagement ring can be set using prongs, bezel settings, or tension settings. They're just a means by that your diamond can be held by elegant metal arches.
Inspired by the grandeur of cathedral ceilings, the cathedral setting features arched silhouettes and a central diamond that is surrounded by metal that is a bit higher than the shank. Side profiles are distinct and could include diamond pave or other design elements.
Why Choose a Cathedral Engagement Ring?
Cathedral settings are beautiful classic engagement rings. The arches are a great way to make the central stone appear bigger and more noticeable. Because of their elaborate design cathedral settings are usually an economical style because there's no requirement to purchase additional diamonds or other features. A lot of people choose cathedral settings because they're elegant timeless, elegant, and not overly ornamental.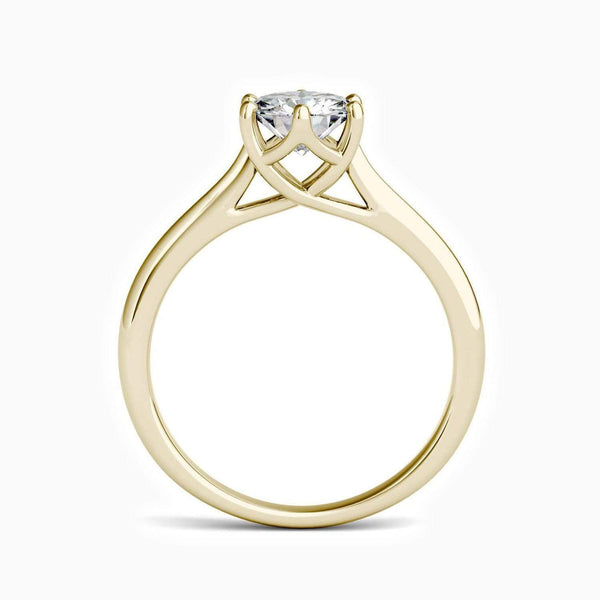 check this Cathedral Setting ring
Benefits Of A Cathedral Setting
To summarise the major advantages of setting the cathedral ring to summarize the main benefits of the cathedral ring setting, let's look at the fundamentals:
It emphasizes the diamond in the center in a captivating manner.
It allows the metal used in the ring to be an integral element within the design.
The cathedral ring setting adds the ring a fashionable touch and character but keeps the design basic.
A lovely cathedral setting design can help make the diamond appear bigger than it really is.
A properly-crafted cathedral setting could conceal some of the flaws and inclusions that a diamond may have. There are many diamonds made with this intention in mind.
The cathedral ring is a timeless design that is likely to stay fashionable for years to years.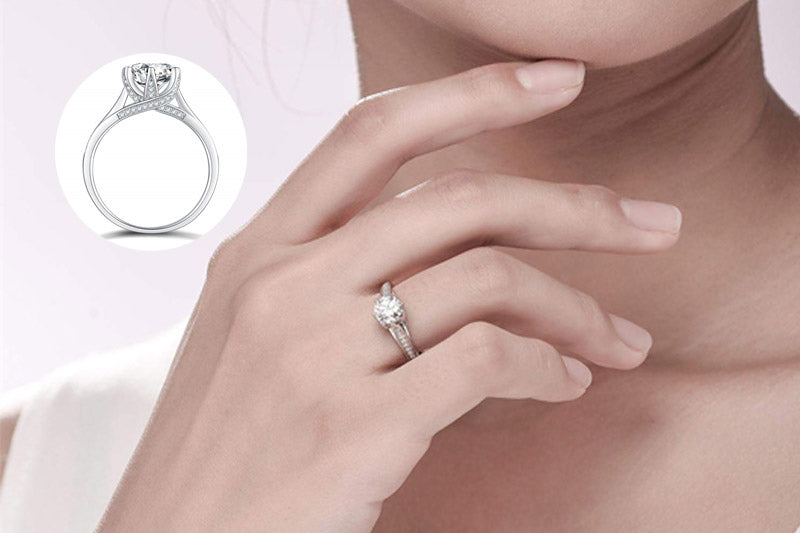 Cathedral Setting Considerations
If you're contemplating whether cathedral settings are the appropriate choice for you or your partner couple, there are a few points to consider. Like all styles of engagement rings, there are certain aspects of cathedral settings that may not be appropriate for certain lifestyles. It's all about choosing the best style for you.
The intricate open work of metal in cathedral settings creates more possibilities for dust and film buildup, which makes it more difficult to clean. This can be easily addressed by learning how to take care of your jewelry at your home.

The cathedral style is usually smaller than solitaires with minimalist designs.

The majority of cathedral settings are higher than other styles. When you're doing activities that require hands it is recommended to take off your rings.

If a basilica setting isn't made well it can be over-imposing and distract from the diamond itself. While it's a benefit of this setup that it can make the rock look larger than it is, this can easily become a hindrance if the setting is so large that the rock's little size ends up being also noticeable. Much more streamlined options like the bezel setup or the "floating" establishing stay clear of that threat.
How to Care For a Cathedral Ring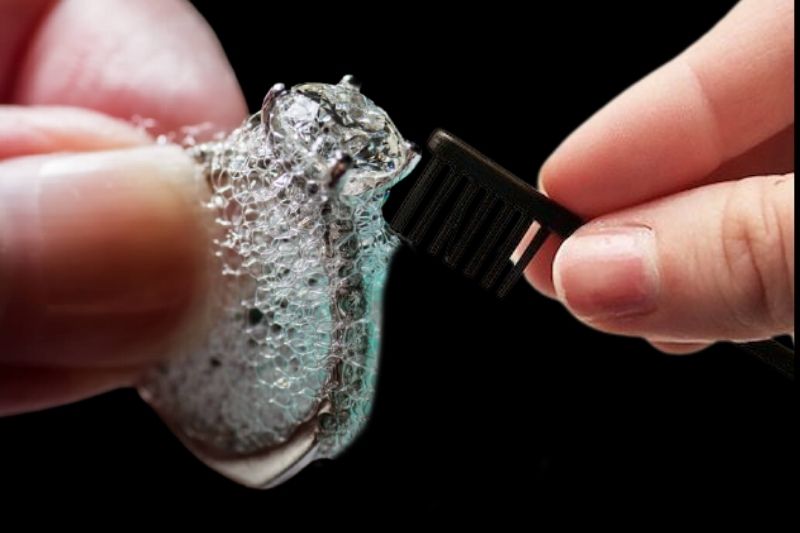 Since engagement rings are used every day, they require regular maintenance and cleaning. This is particularly applicable to Cathedral rings. The size of these rings may cause problems and is an important thing to consider. Cleaning your jewelry regularly can be done at home using a washcloth, hot water, and a toothbrush. People can also search for jewelry cleaning products and kits that are available in most jewelry shops.
Many people prefer adhering to a routine check-up of the arches and prongs on their cathedral rings. Most of the time, the ring's prongs and arches will withstand plenty of wear and tear before breaking or needing to be repaired. In order to avoid expensive visits to a jeweler, it is important to examine your ring often for defects.

Conclusion
Make sure you pick your engagement ring that is most appropriate to your personal style. Cathedral settings are perfect for those who wish their diamond's center stone to shine. They raise your diamond up and feature a solid design and are simple to pair with a wedding ring.
But, there are some drawbacks. They are more noticeable and very easy to get caught on materials or get caught on things all day long. Certain engagement ring designs are difficult to remove.
You may want to know Types Of Ring Prongs
Comment