The Pros and Cons of Loose Moissanite
Nov 05,2022
A lot of first-time buyers who begin their hunt at local jewelry stores mistakenly believe that pre-set moissanite ring (moissanite already mounted in a ring set) can be the best option that is available.
However, there is another option of purchasing the moissanite separate from the ring and then mounting it later. There are many advantages to this option however there are a few disadvantages also.
This article will cover the pros and cons of loose moissanite.
Table of contents

Pros of Buying a Loose Moissanite

Cons of Buying a Loose Moissanite
What is a Loose Moissanite?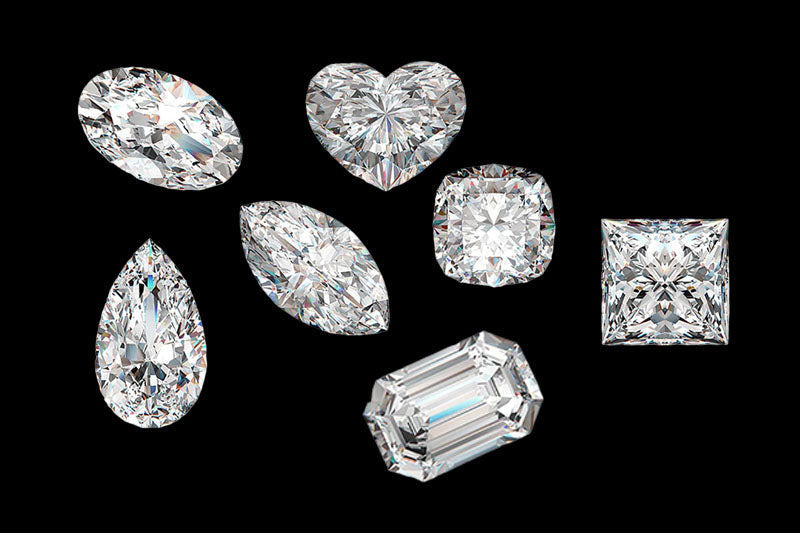 Loose moissanite stones are moissanite stones purchased by themselves, instead of already set on rings. It's uncommon for couples to buy their moissanite and set on their own. The majority of couples shop for rings that catch their attention and fit their budget.
There's nothing wrong with doing it in this manner, however, there are advantages to buying moissanite lose to match the setting you prefer. We'll go over both the pros and cons in the following paragraphs to help you decide if this is the right option for you.
Pros of Buying a Loose Moissanite
A variety of options are available
The main benefit of purchasing loose moissanite is the numerous choices that are available. You can customize your loved one's ring to your budget as well as their preference for style and quality. The jeweler with the finest selection of moissanite stones might not be the one who also has the finest design of rings.
The purchase of a loose moissanite and a setting separately will enable you to purchase from the top source for each component. If the ring is intended to be a surprise, being able to select the design and moissanite that you like would be more beneficial than choosing an already-designed ring with no room to customize it.
Using your budget wiser
You should consider two primary aspects to consider when selecting the perfect engagement ring: your budget and the type of ring she would like. If you propose a loose moissanite will allow you to manage your budget better as you won't have to invest more in changes, resizing, or even the complete overhaul.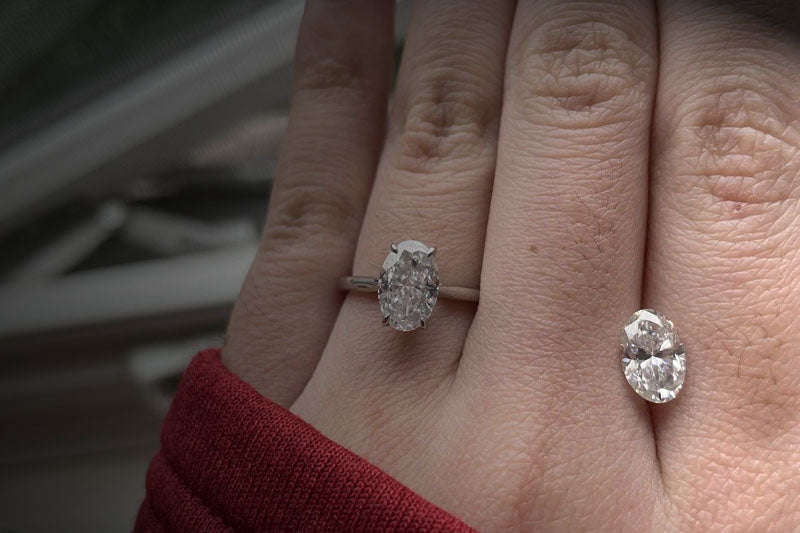 Focus on the stone's quality
As the moissanite isn't mounted yet, you are able to inspect every single aspect. You'll be able to detect flaws and inclusions, and precisely assess the stone's light performance. Most often mounts such as bezel settings reduce what light shines through the moissanite.
Consequently, it is difficult to observe how well the moissanite shines. This won't be a problem if you opt for the loose moissanite.
A Collaborative Experience
Treat this process of purchasing loose stones and designing the diamond-shaped ring you want to wear as a quest and the whole experience should be enjoyable and satisfying and with the aim to respect her choice. This is a fantastic chance to create a beautiful long-lasting memory of you and your partner.
Additionally, by participating in this procedure, you get to know more about the art of jewelry and craft. Making custom-made jewelry is a thrilling experience. You can also experience a blend of traditional, old-fashioned techniques and the latest technology.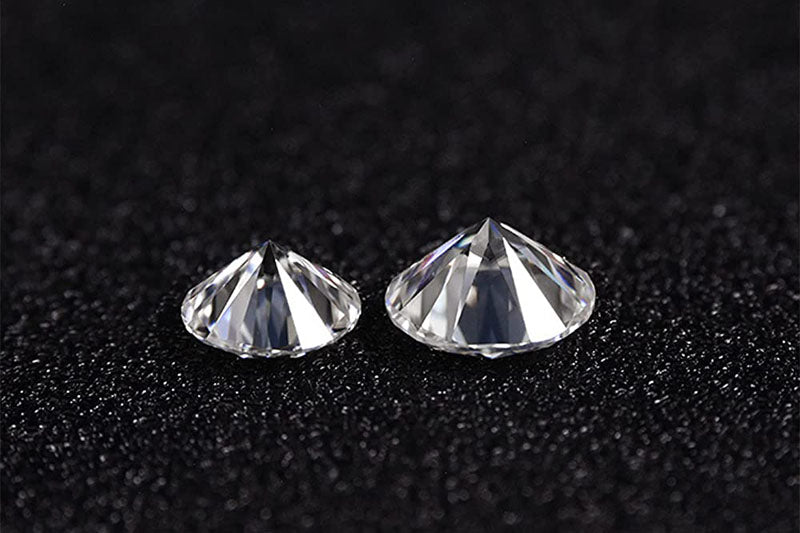 Cons of Buying a Loose Moissanite
Although buying moissanite is a great option, however, there are some drawbacks that you need to be aware of prior to buying that moissanite.
It's more time-consuming
You'll have invested more effort in looking for the ideal moissanite. After you've got your moissanite, your work isn't over. You'll need to look for a setting that accentuates the sparkle of your moissanite. Then, you will need to wait to have the moissanite mounted.
If you love the process of shopping, then this will not be a problem for you. If you're unable to stand shopping, it could be better to invest in items that are already built and already in use.
The stone doesn't match the setting so well
The shape or color of a gemstone you pick might not look like the one you had hoped against a particular color of metal or ring style that you considered. It's awful when you realize that after you've already purchased the individual components--especially if they aren't returnable.
In general, I'd advise against purchasing moissanite and setting from different places. The purchase of a loose moissanite shape from one location and having it set from a different place could cause unnecessary confusion.
Final Thoughts
Do you think that introducing the idea of a loose moissanite stone is an appropriate choice for you? It all depends on a variety of factors, including your budget as well as your spouse's personal preferences and preferences, as well as many other factors. However, you'll be more flexible and in control when proposing using loose moissanite stones than an entirely customized wedding ring.
Comment