Oval Cut Moissanite Ring Guide: Every Buyer Must Know
Mar 28,2022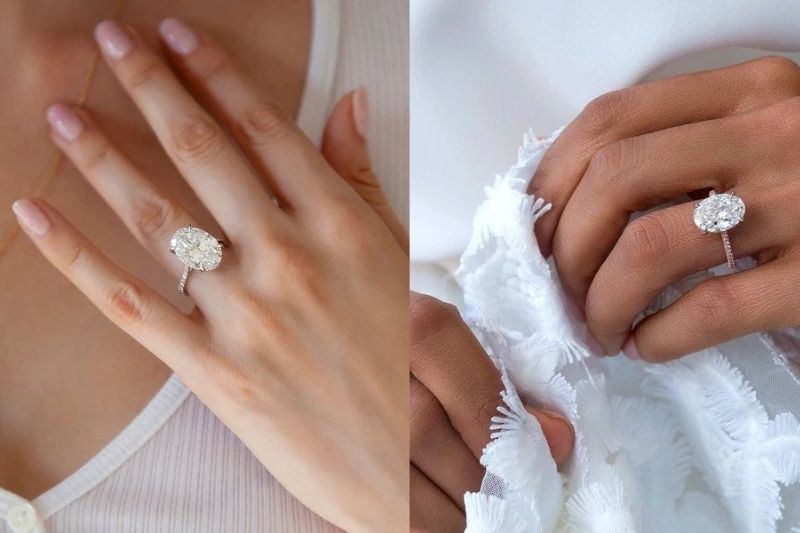 You are thinking of an oval cut moissanite ring? It is quickly becoming one of the most popular moissanite designs to use for rings on engagements. Style and fire with a modern feel, oval cut moissanite is one of the most brilliant and also sparkly moissanite shapes besides rounded moissanite.
One of the major benefits of choosing an oval cut moissanite is the fact that it faces up larger than moissanite of similar carats. Additionally, it can flatter the fingers and make them appear slimmer and longer.
In this complete guide, you'll learn the advantages and disadvantages of this form and how to find the perfect oval moissanite engagement ring.
Table of contents

The Pros and Cons for An Oval Cut Moissanite Ring

How to Choose The Perfect Oval Cut Moissanite?
History of Oval Cut
The Oval cut was first used on diamonds. While it may appear like a modern trend, however, the Oval cut diamond was used for centuries, and it was first referenced in the literature around 1800.
In the year 1957, a Russian diamond cutter known as Lazare Kaplan created the perfect oval cut method. It was an important advancement in the field of diamond cutting. The modern oval cut diamond was made up of between 56 and 58 facets. It was an exceptional cut that could rival that of the round brilliant. It is the base for the majority of oval cut diamonds today.
The Pros and Cons for An Oval Cut Moissanite Ring
Pros
Let's examine some of the main reasons why many people are opting for an oval cut moissanite to make their jewelry.
1. Enhance your finger
The elongated design of oval cut moissanite does more than create a beautiful ring, but it can also highlight longer fingers and create an illusion of length for shorter fingers.
2. Affordable
Its shape directly affects the price as well as the face-up size. It is the reason that oval cuts can cost be approximately 25 percent less than a circular cut with the same weight. If you're searching for exquisite moissanite, but aren't able to afford the price for a round cut the oval cut can be the perfect alternative.
3. Look larger
They may appear bigger than their actual carat weight. The oval shape will give a more pronounced appearance as compared to the round-shaped moissanite from an identical carat.
Comment