How to Tell If Your Moissanite Is Loose in the Setting
Jan 05,2023
Did you realize that the prongs of moissanite rings can become loose because of wear and tear or reckless behavior?
In the absence of timely detection and corrective actions, you are at higher risk of the moissanite falling out of the setting that has loose prongs. It can be quite simple to lose your moissanite, without even realizing it!
In this post, I'll explain how you can protect that your stone from falling off and what to take action if you spot possible issues in your setting.
Table of contents

How To Check If Your Moissanite Is Loose?

What To Do If The Moissanite Is Loose?

Why Do Moissanites Become Loose?
How To Check If Your Moissanite Is Loose?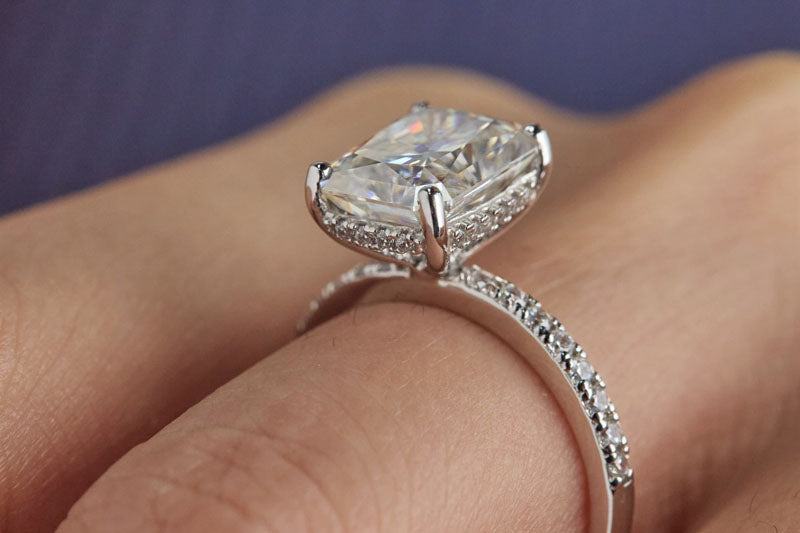 There are four different methods you can apply to determine if the stone is loose and may fall out of its setting.
◾ Put the ring close to your ear and hold the side of the band firmly between your two fingers. Tap the band of the ring with your forefinger on your various other hand and then listen for a sound that rattles.
◾ Utilize your finger to sense across the outside edge of the girdle, also known as the outer edge of the stone. When you're done attempt to push the moissanite to see whether it is moving from down and sideways, as well as upwards and downwards. If you own a round-cut moissanite, check whether the stone spins or spins in any way.
◾ Another way to test this is to place your ring in a way that light is clearly reflecting on the surface. Utilizing the tips of tweezers with a pointed tip and push down gently upon the stone. Check if the light reflecting from its surface changes. This method will show whether the moissanite is able to move within the setting.
◾ It is also possible to shift the stones using pressure using a pin placed upon the girdle. Apply pressure gently across all directions to determine whether your stone moves. A magnifying glass will assist in determining the location of the stone and any movement it could result in.
What To Do If The Moissanite Is Loose?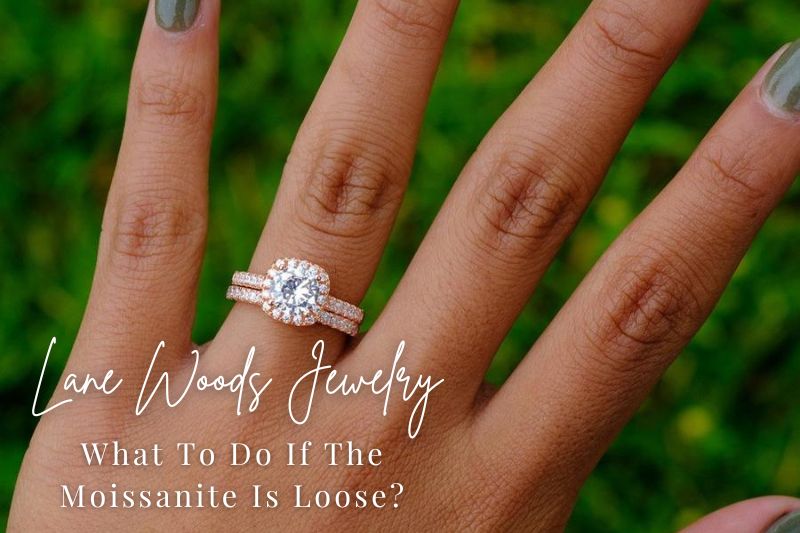 Before doing anything you do, remove the ring! One of the most common mistakes that people make is wearing their engagement rings because they don't realize that the issue is significant. Place it in a securely sealed jewelry case right away.
Always seek help from a professional. Never attempt to repair the ring on your own because you may end any warranty the ring comes with. Even worse, you could even scratch the moissanite during the process.
Repairing bent or broken prongs is an essential routine task that any jeweler could complete. If you take your rings to the jewelry store that you bought them from, any repairs to the prongs or other services could be provided at no cost.
 Why Do
 

Moissanites Become Loose?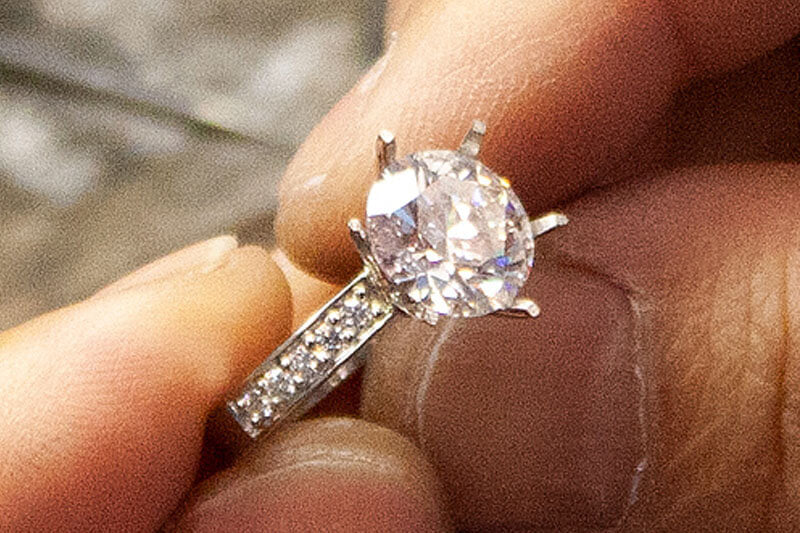 In simple terms, the prongs in rings help keep the main stone in position. The prongs are designed to increase the visible surface of the sparkling stone.
Moissanites are among the hardest minerals however, the metal -- be it silver or gold is more delicate. In the event that you use your jewelry all day, eventually, the metal on the prongs could wear away and weaken.
Keep in mind that frequent bumps or knocks may accelerate your process to weaken the prong.
How To Maintain Your Moissanite?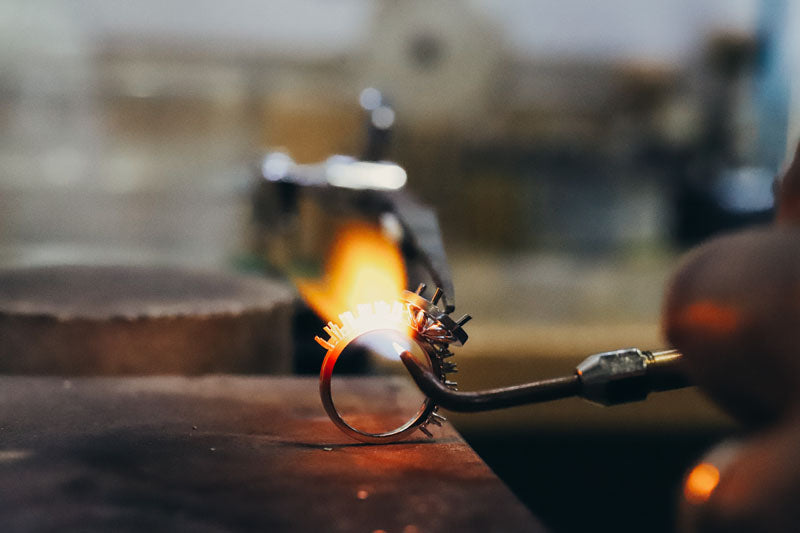 To decrease the chance of loss of a moissanite stone in your ring, it's essential to have it professionally examined by your jewelry specialist at minimum twice every year. They will examine all prongs and stones to make sure that there is enough metal on the ring, and that all stones are secure.
In addition, it's recommended to examine the stones on your own once a week. If you feel like you've struck your ring with force on something, make sure you check the stones right away. It's not necessary to keep doing regularly and this isn't meant to scare you.
If your ring gets excessively small, it could apply much pressure on the setting each time you take it off and on. You may want to consider resizing your ring to reduce this risk and utilize the edges of the band when you put the ring on and take it off.
Clean it properly. We understand you'd like your jewelry shining like new, which needs regular maintenance. Use an approved cleaning solution for your jewelry to ensure that no unknown chemicals cause harm to the prongs of your ring.
You may want to know What To Do If You Loses The Moissanite Engagement Ring.
Always remember, it's better to be safe instead of regretting. Don't put your moissanite in danger. Bring the ring to have it checked for setting and secured before it's too late.
Comment