How To Protect Your Jewelry In The Summer
Mar 30,2022
It's summertime! It's the perfect time to head outdoors and enjoy the gorgeous sun and warm temperatures. There are plenty of activities that keep us busy, like biking, swimming, hiking or camping, floating around the lake and in the ocean The list is endless.
Unfortunately, the craziness and fun of summer could ruin your jewelry, making it vulnerable to harsh elements as well as hazardous environments. The good news is that well-made jewelry is durable and there are a few ways to keep your jewelry safe throughout the summer months.
Learn more about How To Protect Your Jewelry In The Summer.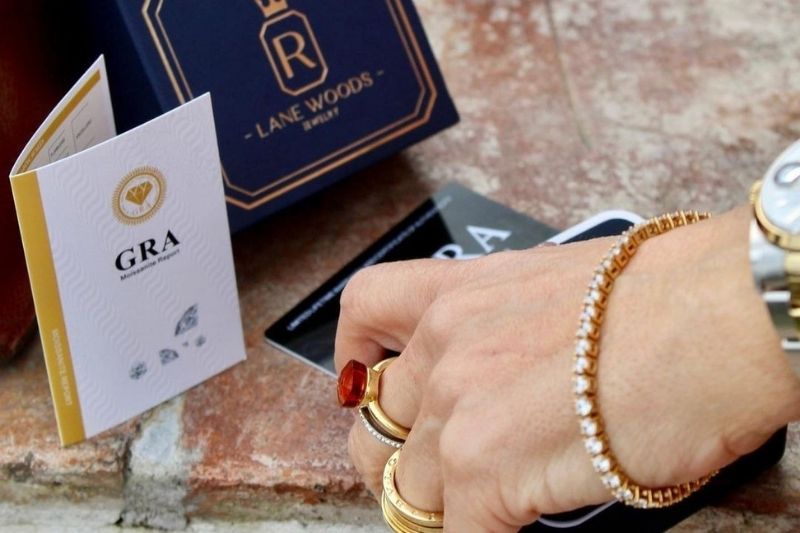 Pool, Lake, and Beach Jewelry Care
If you're planning on being near water It's generally recommended to keep jewelry at home. It's easy for jewelry to become damaged, lost or stained when you're at the beach or pool.
Cold Water Woes
It's very easy to lose your jewelry when you're near the water. On hot, humid days your fingers could swell up which makes your rings comfortable, but what you might not anticipate could be that bathing in cold water can quickly reduce the swelling of your fingers.
This makes rings slide off into the water easily. If it is lost in the sea or lake, it's extremely unlikely you'll discover it beneath the depths of ocean waves or the murky depths of the ocean.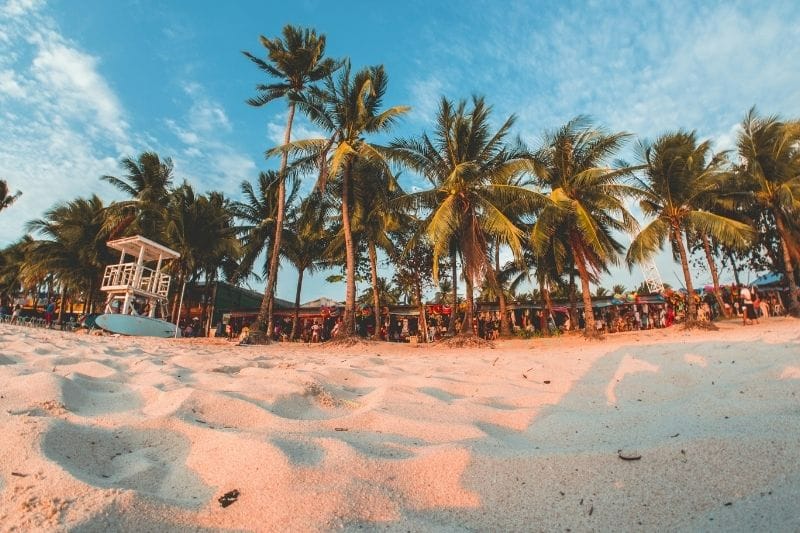 Chlorine
In the pool, there's chlorine which is a powerful disinfectant that kills various harmful bacteria, however, this doesn't mean it's a good choice for your jewelry. Chlorine is a Halogen, an organic compound that reacts with the alloys used to create the various colors and carats of gold. Halogens degrade and consume the alloys, ultimately melting your jewelry.
At the beach, you'll encounter two elements that could cause harm: saltwater as well as sand.
As chlorine, saltwater due to its apparent humid and salty composition is a threat to jewelry. Not only does it affect the look of your jewelry, but it could also be detrimental to the integrity of your jewelry because it slowly corrodes the metals.
Sand at the beach and some lakes can damage your jewelry. The natural makeup of sand is made up composed of finely ground minerals and rocks. Any contact with sand, whether it is through the use of excessive digging or rubbing, could cause damage to stones and metals.
All of this is why we advise you to take off your jewelry prior to going to the beach in the summer.
Sunscreen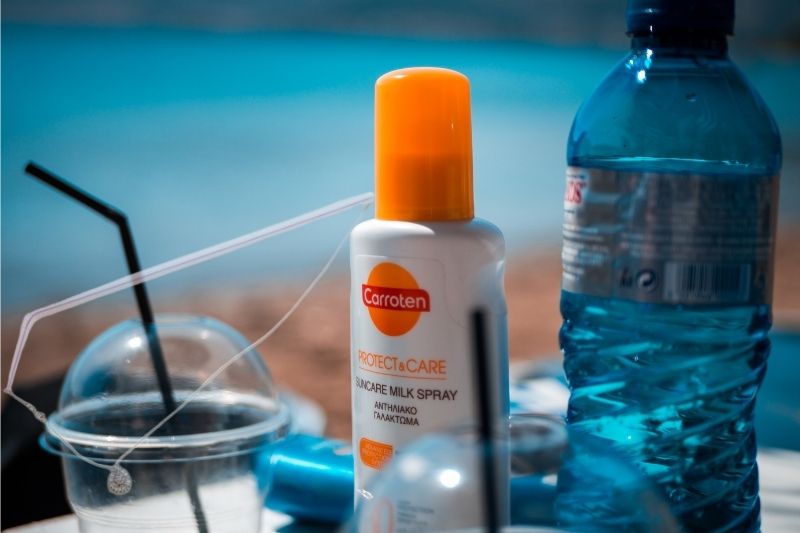 While sunscreen is a necessity to shield your skin from damaging UV rays. However, it can cause havoc on your jewelry. Sunscreens can cause irritation and build-up on your jewelry that could make it appear dull and dingy.
Sunscreen is a lubricant that acts as a lubricant, making it much easy losing your rings.
It can also behave as glue, gluing on your precious stones and creating engravings using the goop and sand. Be sure to remove your jewelry after applying sunscreen. Wait until it's completely absorbed before allowing your rings to be able to stay on! It is our goal to shine and sparkle!
Tips For Traveling With Summer Jewelry
Traveling is the best time of summer for many people, however, it can also be detrimental to your jewelry.
To ensure that jewelry does not scratch one another, keep each piece of jewelry in its own compartment. Small Ziplock bags are extremely useful and by putting an individual piece of jewelry in the bag and sealing it to keep it safe, your jewelry is protected. You can accumulate the bags and store them in a sock. Just remember where they are!
Packing necklaces during travel may be the most troublesome. However, you can utilize either a cloth bag, or a thick straw in which you can slip an item, and then using the lighter, you can burn both ends to ensure that the necklace is in good order.
You can skip the burning ends and loosen the clasp, pass half of it through the straw then refasten the clasp by placing the second portion of the necklace placed on the outside of the straw.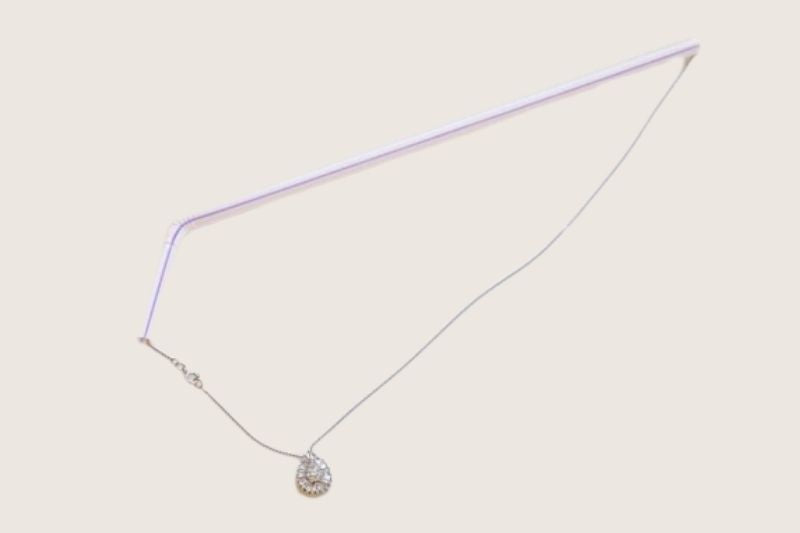 It may go without saying, but you should utilize a separate straw with each necklace.
The type of jewelry you carry is as important as the way you carry it. Traveling increases the risk of losing valuable items and the chance that someone may choose to steal your precious jewelry, so be sure to leave your valuable stones at home.
Though you may be tempted to take that gorgeous pair of diamond earrings adding moissanite earrings to your next trip is a good idea. Set in white metal, it is very beautiful, extremely robust and is less expensive than the cost of diamonds. More information about moissanite is on our site here.
If you're traveling by plane, do not pack the jewelry in your checked luggage. The luggage that is checked has a greater chance of being lost or stolen, with no recourse for recovery.
You probably already know the airport drill, you must remove all metals and put them in a dish that is uncovered which usually passes through metal detectors prior to you going through. There are security guards watching the process but they are focused on the safety of passengers, not on your possessions. It is impossible to know who's waiting on the other side of security.
So, make sure to keep your precious jewelry in your luggage or in your pocket. It's recommended to snap a quick photo of the jewelry you're planning to travel with. In the event that you misplace an item, you'll be able to make use of the photograph to prove it's yours in the fortunate case that it's found.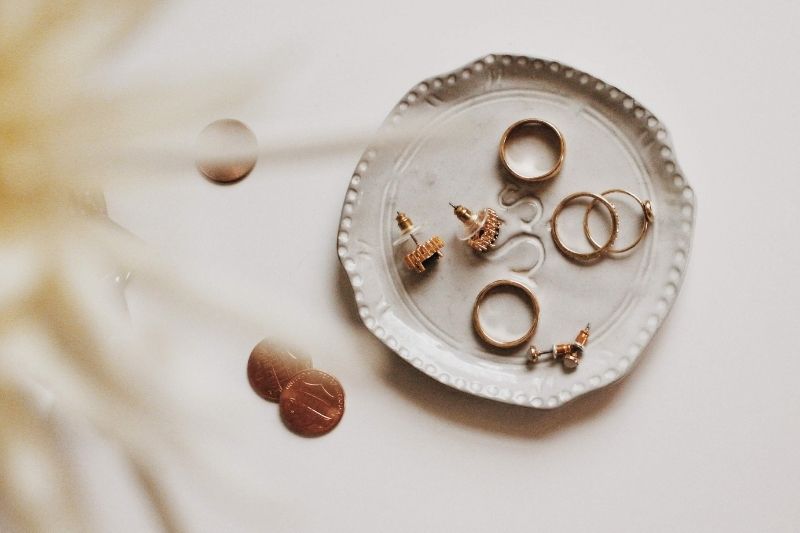 Clean and Poli
sh
You should polish and clean your jewelry at least every three to six months. However, during summer when your jewelry is exposed to harsh elements, it's a good idea to clean your jewelry every couple of weeks to give your jewelry additional shine.
If you are cleaning your jewelry by yourself, be cautious. The majority of gemstones can be cleaned using hot soapy water, and then a gentle brush. Always take extreme attention when you polish jewelry made of gems because some polishing pastes and polishing solutions may be too rough for porous or soft gems.
Be sure that your jewelry is dry before you store it. Then, polish it with the polishing cloth.
Comment