How To Clean Your Moissanite Ring: Tips and Tricks
Jan 27,2022
Moissanite is a popular gemstone that is often used as an alternative to diamonds. It has similar properties to diamonds, but is much more affordable. If you own a moissanite ring, it's important to know how to clean it properly to keep it looking its best. In this comprehensive guide, we'll show you the best methods to clean your moissanite ring and keep it sparkling like new.
How to Clean Moissanite Ring - Step-by-Step Guide
Moissanite is a popular alternative to diamonds because of its affordability and durability. However, like any other gemstone, Moissanite requires proper care and maintenance to keep its shine and brilliance. In this guide, we will provide you with step-by-step instructions on how to clean and care for your Moissanite engagement ring to ensure it remains in excellent condition for many years to come.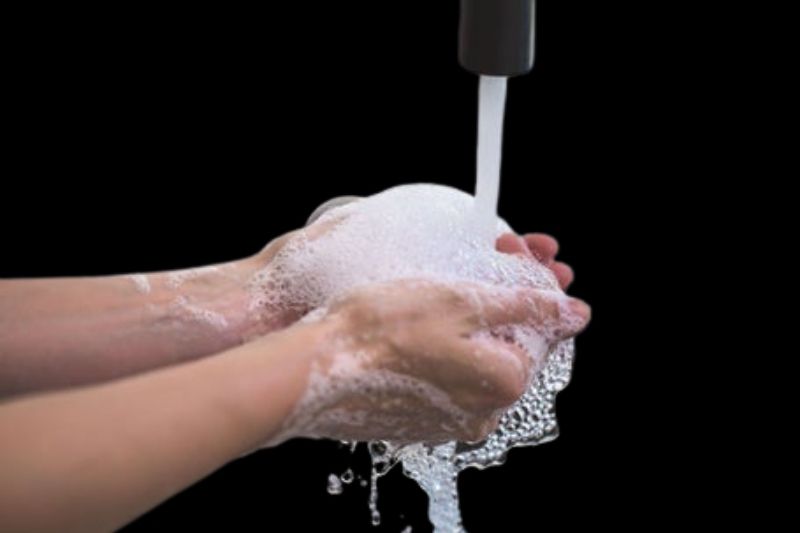 Step 1: Prepare a cleaning solution
The first step in cleaning your Moissanite engagement ring is to prepare a cleaning solution. Mix one part mild dish soap with three parts warm water in a small bowl. You can also use a jewelry cleaner that is specifically designed for Moissanite.
Step 2: Soak the ring
Once you have prepared the cleaning solution, soak your Moissanite engagement ring in it for about 20-30 minutes. This will allow the solution to penetrate any dirt or grime that has accumulated on the ring.
Step 3: Scrub the ring
After soaking the ring, use a soft-bristled brush to gently scrub the ring. Be sure to focus on the areas where dirt or grime has accumulated, such as around the prongs and the underside of the stone. Do not use a toothbrush as the bristles can scratch the Moissanite.
Step 4: Rinse the ring
After scrubbing the ring, rinse it thoroughly with warm water to remove any remaining soap residue. Be sure to rinse the ring under running water to ensure that all the soap is removed.
Step 5: Dry the ring
Once you have rinsed the ring, use a soft cloth to dry it off. Make sure to remove any excess water from the ring, especially around the prongs and the underside of the stone.
Step 6: Store the ring
After cleaning and drying your Moissanite engagement ring, store it in a safe place. We recommend storing it in a jewelry box or pouch to protect it from scratches and other damage.
Other Ways to Clean a Moissanite Ring
If your moissanite has shows up over cast or has a harder crud build-up than common, and it's tough to get rid of with a soapy option. Utilizing a commercial cleansing cream is a superb way to restore its radiance.
To stay clear of further direct exposure to chemicals, you ought to choose a safe remedy that is gentle and also abrasion-free as well as adhere to the instructions thoroughly.
After using it, rinse the stone thoroughly as well as check if any type of discolorations or cloudiness are staying. If the stone looks clean as well as brilliant, dry and also enthusiast it with a soft tidy cloth.
Using an Ultrasonic Cleanser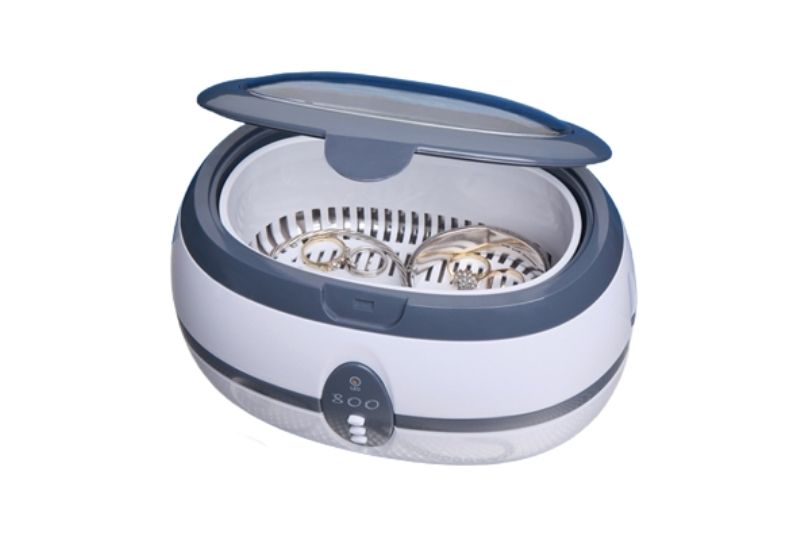 An ultrasonic cleanser is an good way to eliminate hard stains as well as is handy. Moissanite is a tough gem that is strong and also hard sufficient to be used in ultrasonic cleansers.
These tools work by developing vibrations in the water, which can delicately coax dirt and gunk from the inmost recesses of any ring.
Be cautious, though.-- while moissanite is tough enough to be cleaned up in ultrasonic cleaners. But the resonances of the ultrasonic cleaners could loosen up some of the stones and also you might end up with missing pieces.
Ultrasonic machines are generally not advised for older rings with weak prongs or pave moissanite rings. Preferably, you could ask your regional jewelry expert for their suggestion.
Utilizing Ammonia on Moissanite
Ammonia could sound like a strong and also harsh chemical, however it is among one of the most typically utilized chemicals in the jewelry market. It is not just secure but very effective in brightening moissanite jewelry.
If you think you are sensitive to ammonia,, then take preventive measures in the form of goggles and gloves and also clean in a well-ventilated room.
Prepare the cleaning solution that mix of a dish of one-part ammonia as well as 2 parts cozy water. Dip your moissanite jewelry in this solution and use a soft-bristled brush to cleanse it. If there are residues, you might use a lukewarm soapy remedy to clean further.
After that wash the Moissanite under warm running water to wash off any kind of deposit. Make use of a lint-free towel to dry the Moissanite.
Learn More about easy tips for cleaning gold plated jewelry.
Tips for Maintaining Your Moissanite Ring
Remove your ring when doing household chores or using harsh chemicals
Avoid wearing your ring in chlorinated water, such as swimming pools
Store your ring in a soft cloth or jewelry box to avoid scratching
Take your ring to a professional jeweler for a deep cleaning once a year
Frequently Asked Questions
What Is The Moissanite Oil Slick?
Due to the fact that moissanite consists of silicon in its structure, it tends to push back oil and also dirt from affixing to its surface area. As a result, moissanite maintains tidy and dazzling longer as well as is likewise much easier to clean in general.
However, often moissanite gets oily rainbow-colored movie. This colorful tarnish is referred to as the Moissanite oil slick can be among the most annoying things to do away with.
It is triggered by exposure to oils, chemicals as well as the residue of hard water on the stone. However fortunately is, it's not an irreversible stain. It will come off when you use the appropriate ways.
Learn more about Moissanite Oil Slick.
What are the precautions for wearing a moissanite ring?
Avoid moissanite coming into contact with harsh chemicals, harsh chemicals like hair sprays, detergents, makeup products, and chlorine could actually ruin its shine.
Most household cleaners and bleaches contain chlorine that could discolor and even damage your beautiful moissanite stone.
Although moissanite is a tough stone, it's wise to protect it from hard blows and unnecessary exposure. Even diamonds, the hardest stones, can chip and crack if not taken care of properly, and the same can be said of moissanite too.
If you love any physical activity that involves rough usage of your hands and fingers, please remember to take off your moissanite jewelry beforehand.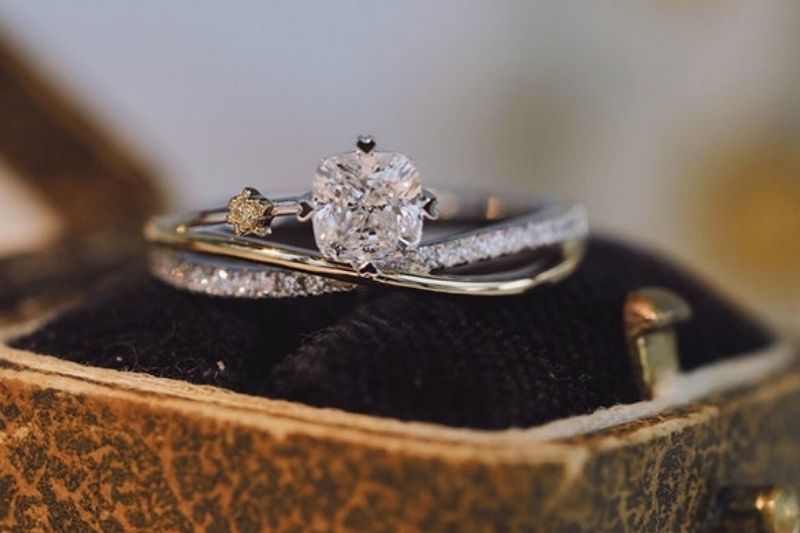 Where should I keep my moissanite ring whilst it isn't being worn?
Now that you possess a stunning moissanite ring, you should understand the right way to store it so that its attractive luster lasts permanently.
Always keep moissanite fashion jewelry in a separate bag or box. Premium jewelry boxes that are lined with soft material are optimal storage space remedies for moissanite fashion jewelry. It can decrease the risk of damages.
If you possess lots of precious jewelry we recommend using a case featuring several compartments. This is not to protect Moissanite, but to prevent it from scratching your other fashion jewelry, as moissanite is exceptionally hard.
Conclusion
Cleaning your moissanite ring is an important part of maintaining its beauty and sparkle. By following the steps outlined in this guide, you can keep your ring looking like new for years to come. Remember to clean your ring regularly, and take it to a professional jeweler for a deep cleaning once a year. With proper care, your moissanite ring will continue to dazzle and delight for many years to come.
Comment