Eco-friendly Recycled Metal Jewelry
Aug 26,2022
At Lane Woods Jewelry every setting is from non-mined sources, taken from recycled jewelry and precious metals. Eco-friendly recycled metals you'll like for their elegance and also be proud to put on for their minimal effect on the environment.
What Is Recycled Jewelry?
Recycled jewelry manufacturers make the most of gold and silver to develop a new pieces of jewelry. These two precious metals can be recycled forever without the metal quality suffering. This makes both silver and also gold extremely useful and great options for recycled jewelry.
An additional impact of reusing precious metals is the ability of jewelry producers to utilize recycled gold for plating either silver or other metal jewelry. This minimizes the requirement for gold and also provides consumers the benefit of gold jewelry, albeit plated, without the luxurious price of 14k or 18k solid gold precious jewelry.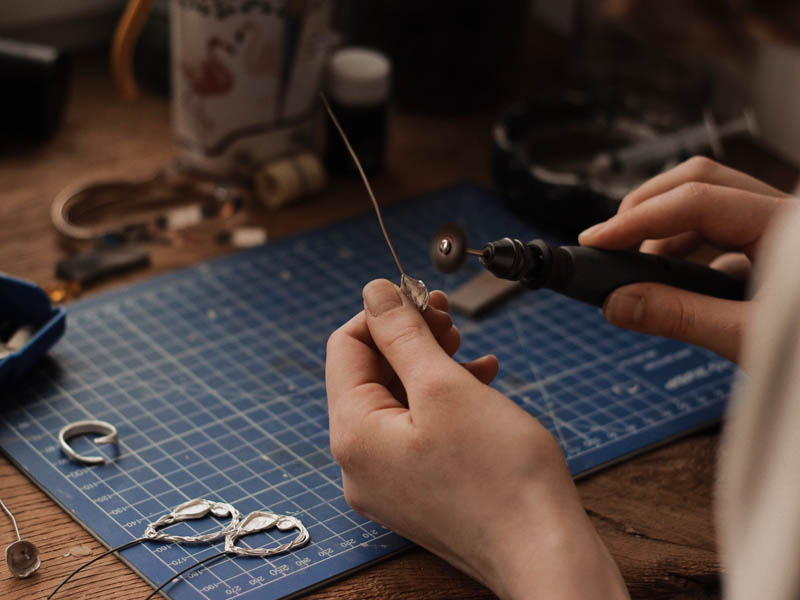 Why We Use Recycled Metals?
It's widely known that mining contributes to dirt erosion, contamination, environmental destruction, as well as other environmental hazards. Metal mining damages landscapes and produces a substantial quantity of toxic waste. The waste created, usually, a grey fluid sludge is laden with cyanide and hazardous heavy metals. Numerous gold mines discard this waste straight right into natural bodies of water. Practically as negative, mining can be harmful as well as cause injury to several miners a year.
Metals can be recycled repeatedly without losing quality. Lane Woods Jewelry is now making use of recycled metals. This decreases the demand for new metals to be extracted and urges recycling.
We are accredited in the operation of recycled materials and also have a solid record for complying with the market's strictest standards.
Qualification is provided by the third-party certifier and sustainability expert, Sri Lanka Accreditation Board (SLAB). For many years SLAB has been a relied-on third-party source for jewelry experts and consumers alike wanting to make sure that the precious jewelry they buy is reused and lasting.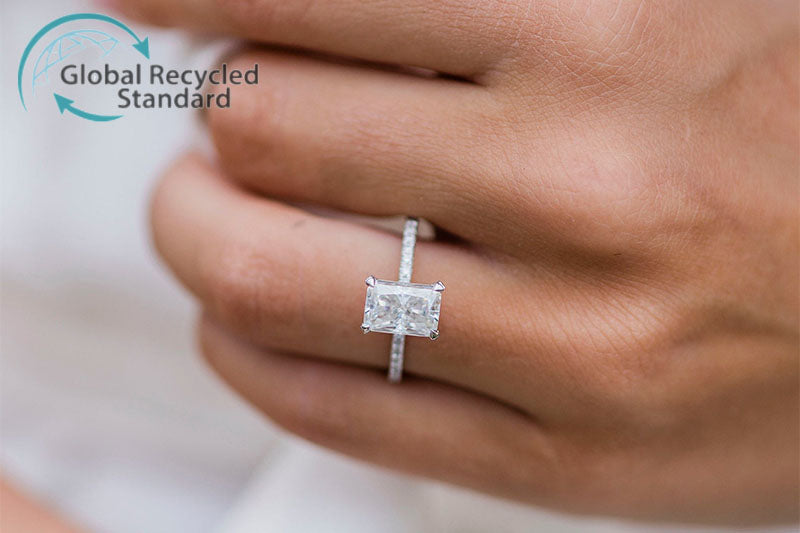 The Problem With Diamonds
While diamonds have long been connected with some of the happiest days of one's life, they can additionally be the source of a lot of suffering for others. From human rights misuses and also blood diamonds to environmental destruction as well as water contamination, the fact is that diamond mining is a messy business.
Violence
Alluvial mining can be quickly exploited by the wrong individuals as well as is frequently associated with blood diamonds. This process is done by hand forcing employees to endure grueling physical labor and also terrible working problems.
Environmental effect
Diamond miners mine place diamonds are found, consisting within neighborhood neighborhoods and also ecological communities. As far as the ecological effect goes, untrustworthy diamond mining can create soil erosion, and also logging as well as in extreme cases can create entire environments to collapse.
However the damage does not stop there, the waste rock and tailings produced from mining need to be kept somewhere, typically in what's referred to as a 'trailing pond.' Trailing ponds are massive dump sites where mining byproducts go through chemical reactions causing acidic water that is potent enough to dissolve lead, copper, and also zinc. Even worse, this dangerous mixture combines with groundwater, contaminating, and also usually killing, living things that depend on it.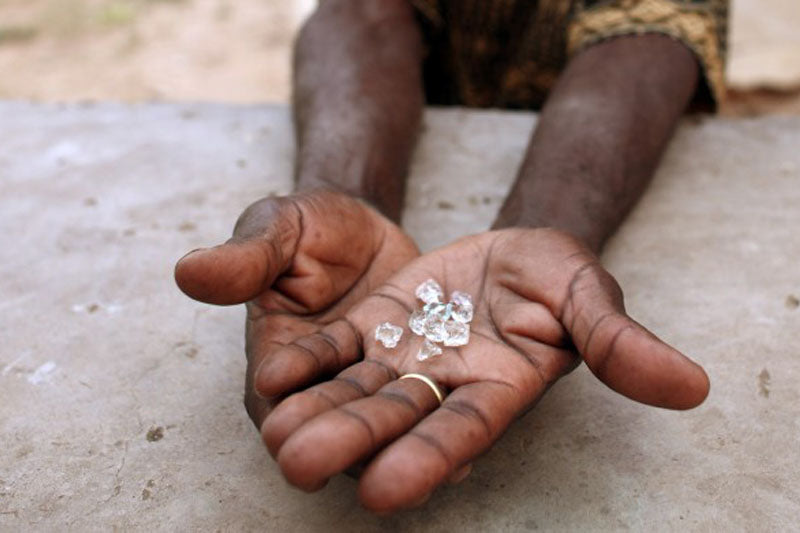 Great Alternative to Counter the Environmentally Destruction of Diamond Mining
There is a new form of jewelry that does not involve diamonds. Moissanite jewelry is finally beginning to acquire interest, and for an excellent reason. Moissanite is a popular, ethical, eco-friendly, and budget-friendly diamond alternative. It has a different chemical composition than diamonds, which triggers them to glimmer a lot more brightly. Therefore moissanite stone is a lab-created diamond simulant that is chemically identical to diamond yet is far more affordable.
Considering that it can be created in the lab, it does not include environmentally harmful mining procedures. People that are opposed to logging as well as making use of child soldiers in conflict zones will certainly discover it to be a remarkable replacement. Moissanites are often the same size as diamonds, and also lots of people discover them to be equally as attractive.
Is Lane Woods Jewelry An Ethical Brand?
Yes, Lane Woods Jewelry is ethical. Lane Woods Jewelry produces some beautiful items with moissanite. You'll locate rings, necklaces, earrings, and bracelets in our shop.

Most importantly, all our collections are made with recycled sterling silver. As well as Lane Woods Jewelry utilizes moissanite rather than a diamond in jewelry. Because moissanite is a man-made stone, there is no demand to dig up grounds to get it. The gorgeous stone is produced in laboratories under controlled conditions. By using moissanite, Lane Woods plays a part in lowering this pollution.
Comment