Easy Tips For Cleaning Gold Plated Jewelry
Mar 24,2022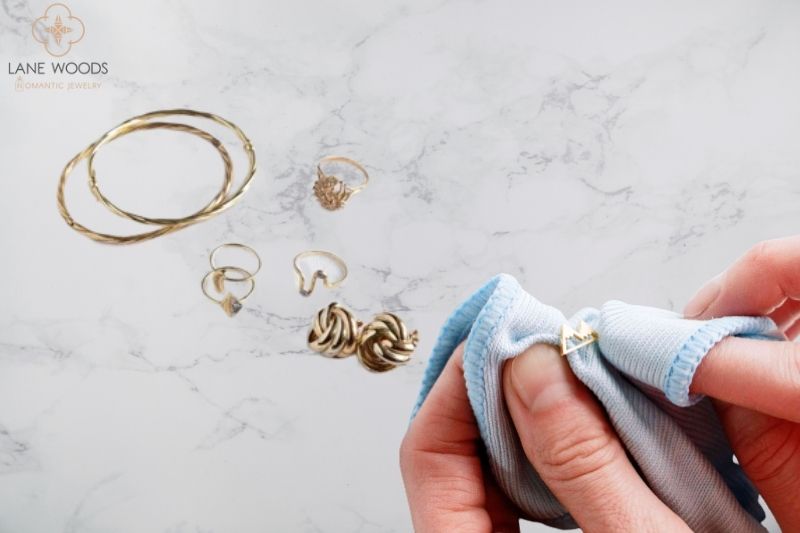 Designers can create stunning shapes from stronger metals with gold plating while keeping costs low. Gold plated jewelry can be used as a ring or bracelet.
Unfortunately, Gold plated jewelry is not durable and needs special care and also attention to maintain its glossy look. However, cleaning gold plated jewelry is not the same as cleaning solid sterling silver and solid gold. Here are some top tips for cleaning gold plated jewelry.
Table of contents

Why Does Jewelry With Gold Plating Tarnish So Easily?

Tips For Cleaning Gold Plated Jewelry
Why Does Jewelry With Gold Plating Tarnish So Easily?
A gold-plated piece of jewelry is made by covering its original metal construction or alloy with a layer of metal, which in this situation, is gold. A solution containing a gold-colored gold alloy is used to gold plat an item. A thin layer of base metal is formed when an electric current passes through the item causing an electrochemical reaction.
Your plated gold jewelry will tarnish, regardless of whether it's your necklace, ring, or bracelet. The gold can oxidize when it reacts with air and moisture. The jewelry will appear duller or darkened as dirt, oil, and moisturizer from your skin and perfume build upon the gold plating.
After wearing your plated gold jewelry for a long time, it is possible to notice them causes some skin discoloration. The metal in your jewelry most likely oxidized with the acids on your skin, which could have caused the black or green marks. It is important to properly clean and take care of gold-plated jewelry in order to restore its original luster. You can do this by cleaning and caring for your jewelry with various household items.
 Learn more tips: How To Clean Moissanite Ring
Tips For Cleaning Gold Plated Jewelry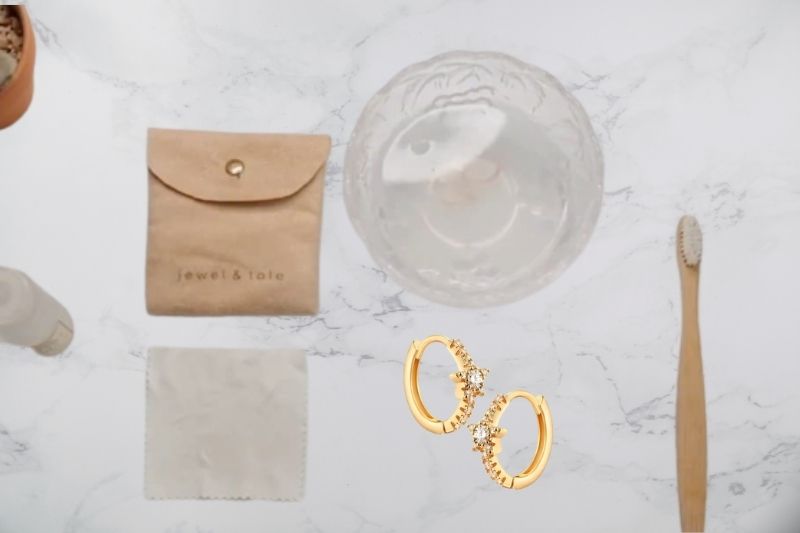 1. Clean With Soap And Water
If your jewelry needs a slight buff, use a microfiber cloth or a damp cotton ball to remove any type of body oils and soil. You can likewise utilize a jewelry cloth to clean down gold-plated jewelry after each usage. You can also use that soft-bristled toothbrush to brush away any dirt that has built up behind stones or on jump rings.
If your gold plated jewelry is starting to look a little lackluster then a light clean with soap and water will help restore it to its former glory.
Combine lukewarm and mild dishwashing liquid in a bowl. Leave the jewelry in the water for a few minutes, then use the soft-bristled toothbrush and scrub the dirt off. You can only clean one or two pieces at once to avoid scratching.
After cleaning your gold-plated jewelry thoroughly, rinse it off with warm water. Dry it with a soft, non-linty cloth. Finally, store it in a jewelry case.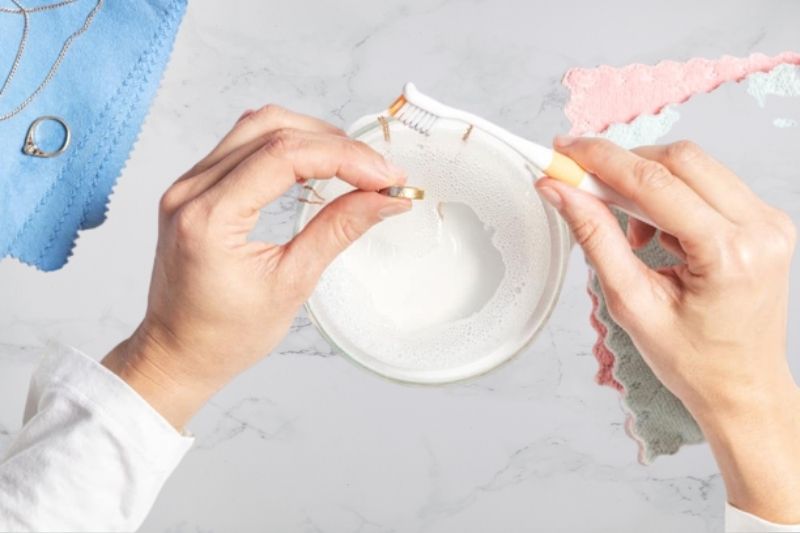 2. Baking Soda, Aluminum Foil, & Salt
You can restore the shine to gold-plated jewelry by using the traditional baking soda, salt, aluminum foil method. This deep cleaning method is ideal for cleaning gold plated jewelry that has been heavily tarnished.
These are the steps you should follow to clean gold-plated jewelry.
First, line a glass dish with a sheet of aluminum foil with its shiny side up.
Mix in a tbsp of salt plus a tbsp of baking soda with adequate warm water. Guarantee that there suffices of the solution to fully immerse your jewelry.
Allow your jewelry that is gold-plated to soak in the solution for several minutes.
This will cause a chemical reaction between your jewelry and the foil. The yellow and black flakes will float off the jewelry.
When the tarnish has mostly come off the gold plating, get rid of the jewelry from the bowl, then rinse out the jewelry.
Then buff-dry the jewelry with a lint-free fabric before putting the jewelry away in storage.
Avoid both polishing cloths and chemical cleaners. Chemical cleaners can react to the plating and cause corrosion while polishing fabrics can be too abrasive, as well as when rubbed too hard, can cause glossy spots in matte coatings or even wear through the plating.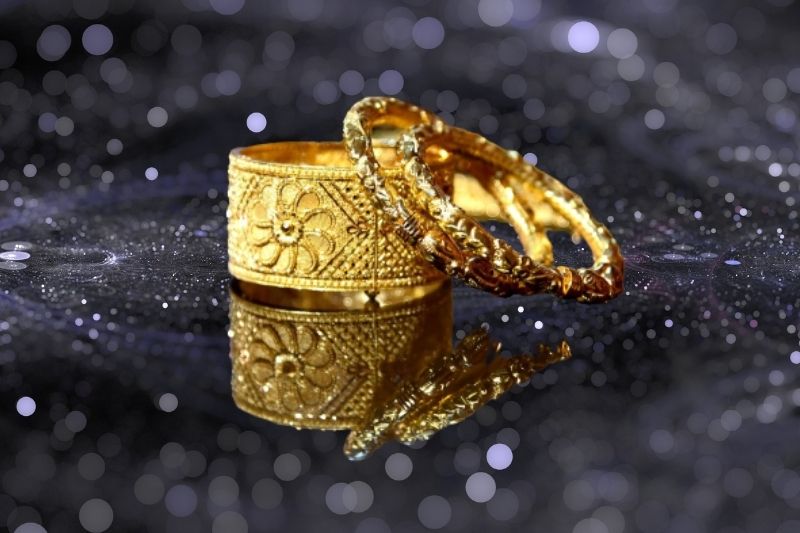 How To Prevent Gold Plated Jewelry From Tarnishing?
Maintaining your gold plated jewelry in pristine condition begins before you even place your jewelry on. Before you go swimming or exercising, make sure your jewelry is removed. Your gold-plated jewelry can tarnish and become blemished if it is exposed to water and moisture.
Many beauty products, such as perfume and moisturizers, contain oils and chemicals that can cause jewelry to tarnish. After applying beauty products, allow them to settle for approximately two minutes before you wear your jewelry.
After eliminating your gold plated precious jewelry, see to it you get rid of all the dirt and also dust that might be stuck on it by rubbing it delicately using a soft and also tidy fabric or cotton ball.
Keep all pieces of gold-plated jewelry in small bags or dust bags, especially when traveling. This prevents the pieces from scratching or scuffing one another.
It doesn't have to be difficult to take care of your jewelry. Just remember that you'd want to have your gold-plated jewelry for a long period of time.
Keep an eye on them as well as when you notice they've shed their shine, provide a soak as well as a polish.
You can always have the jewelry re-plated by your local jeweler if the gold layer is lost.
However, that will not occur for a while, so don't stress. If you protect your Gold plated jewelry well, gold-plated jewelry does last a long period of time.
Comment