Different Types Of Earring Backs: What You Should Know
Mar 18,2022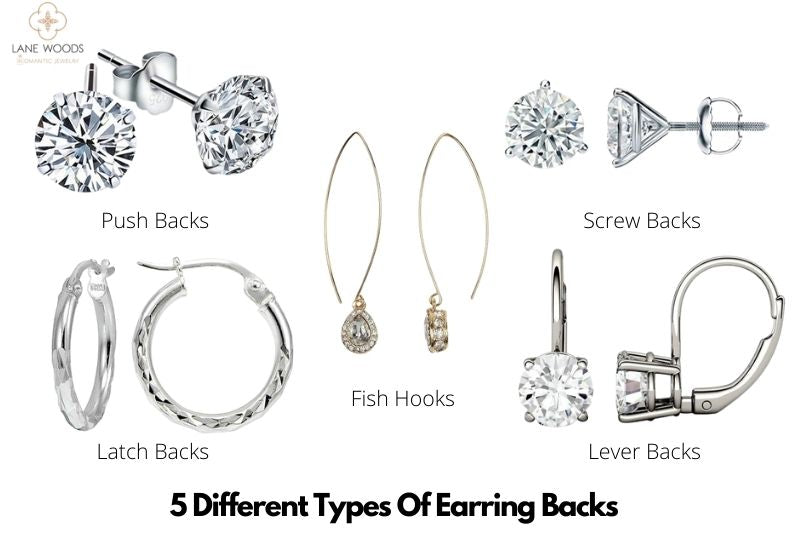 Choosing a good pair of earrings is important to complete any type of outfit. However before you have actually found the best set of earring for you, you want to see to it that you comprehend the different types of earrings, as well as the earring backs.
Below we're going over all the various types of earring backs. Keep reading to learn more.
Table of contents
Push Backs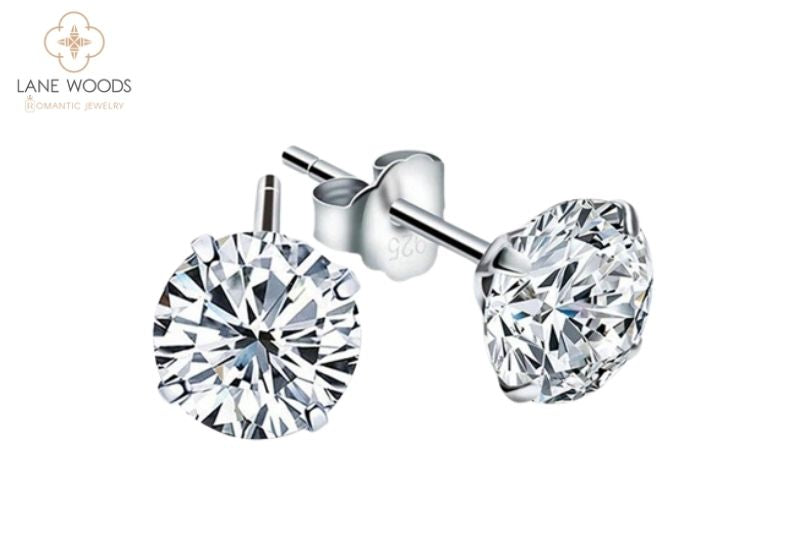 Push backs are additionally called rubbing backs or post backs. This type of earring backs is likewise called butterfly back because of its shape.
A push back is a small item of metal that is pressed onto the post of a earring. Posts created to be used with push backs have a notch at the post, which helps maintain the backing protected.
This is the most typical design of earring backs, as well as it is basically the typical layout for the backs. If you are searching for earring backs, it is one of the most common type of back you will meet.
Pros
They work well with most sorts of earrings
Simple and simple to find
Cons
Easy to shed, not as safe and secure as other kinds
Screw Backs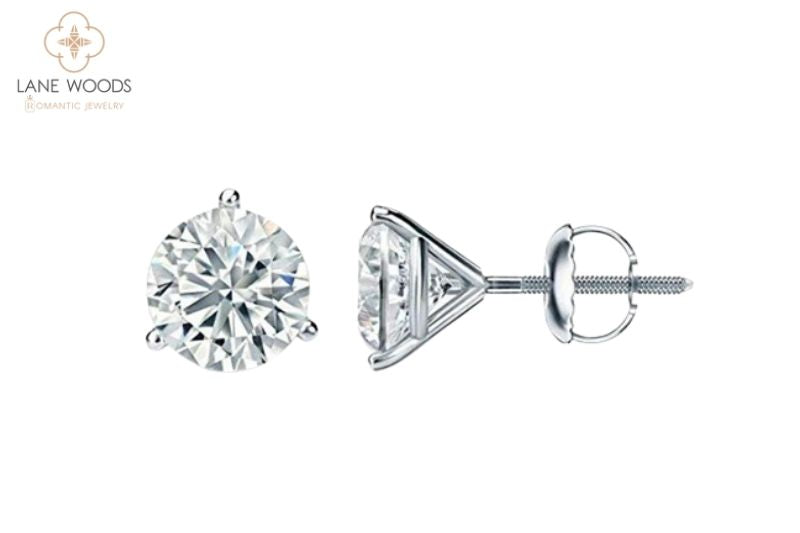 Screw back earrings are similar to push backs, however instead of pressing them back onto the earring, you twist it to tighten it onto a threaded post. They function similar to a nut would on a threaded screw or bolt. The tight screw means you wouldn't need to fret about the earring diminishing or coming loose.
Certainly, it does take a bit longer to put on a screw back than it does to put on a push back given that it needs to be very carefully screwed on each time.
However, unlike the pushbacks that need to be pushed in or off the post, you need to loosen the screw backs to get it off the post.

Pros
They collaborate with most earring kinds
They are quite comfortable
An excellent degree of protection is provided by these earrings
Cons
Take off them are much more complicated
Latch Backs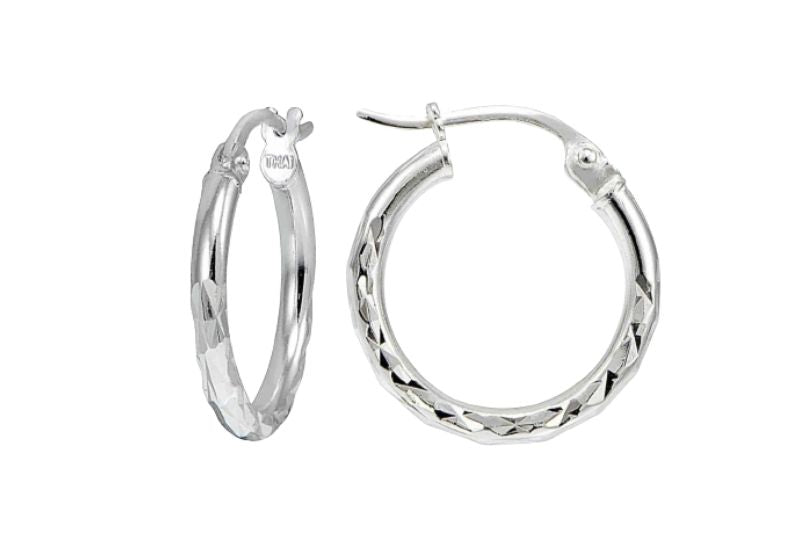 Dangling earring backs are often of the latch back style. They are additionally a preferred selection for hoop earrings.
Latch backs are a more complex design of the earring back. This type of earring simply fits well right into a little hook in the back after looping around in the first place.
The post of the earring breaks into a tiny opening or lock, just like the latch on an entrance, and you can remove it easily by opening the latch to eliminate the post. Make certain you really feel the post lock right into the lock; or else, the earring might slide from your ear.
Pros
Easy to use
Typically seen in dangling or hoop earrings
Cons
Security is not the most effective
Fish Hooks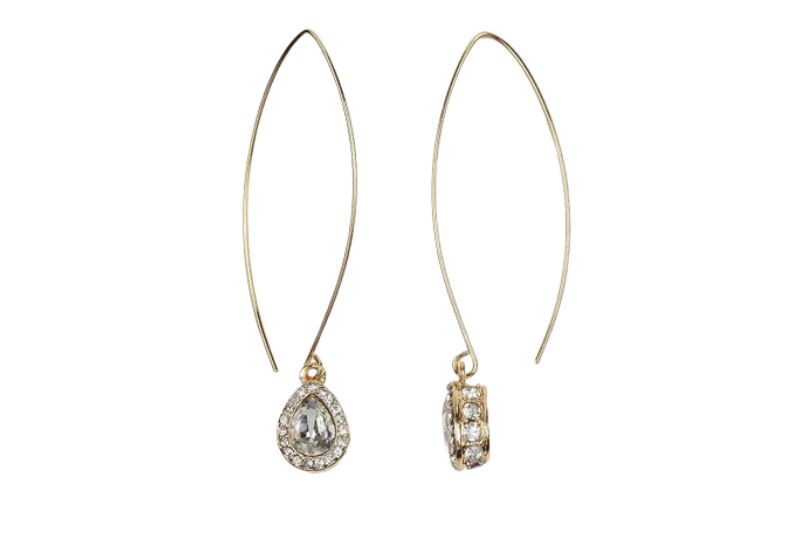 Fish hook earring backs, also called French hooks, contour via a pierced ear lobe. Fish hooks are generally made use of for items that hang below the ear such as drops or dangles.
They resemble the hooks made use of to catch fish. The backs of these are just rounded wire hooks that can conveniently fit with your ear and also the shapes maintain the earring from falling out. To remove the fish hook, you just require to carefully slide it off your ear.
Pros
They're cheap as well as easy to replace
Can hold some much heavier items in position
Cons
The absence of a back implies that you might lose the

 

earring
Lever Backs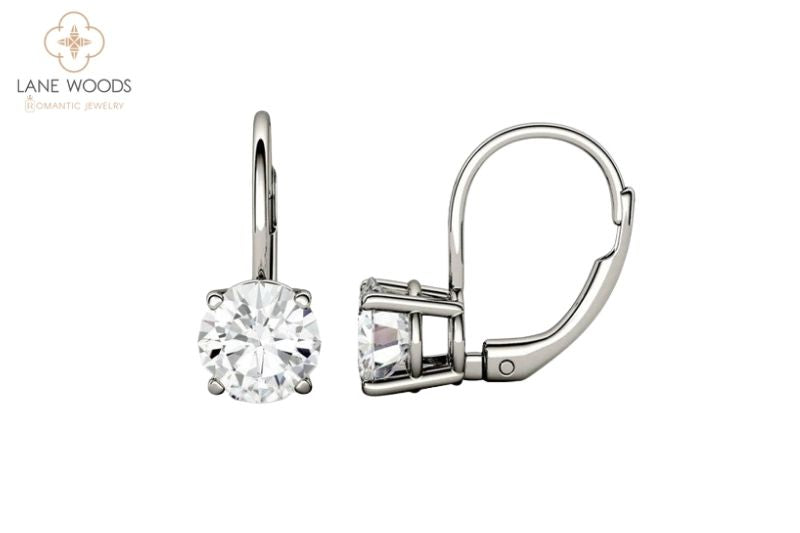 Lever backs are another type of dangly earring backs, but they are comparatively extra protected than French wires.They through piercing as well as secured by pushing the lever at the base of the earring closed.
The wire grips with the rest of the earring back to form a full loop.Lever backs are fairly safe and secure, as well as they're also extremely simple to place on or take off.
Pros
Easy to use
Can include a new design to earrings
High safety and security
Cons
May be too tight on the ear
Main Earring Types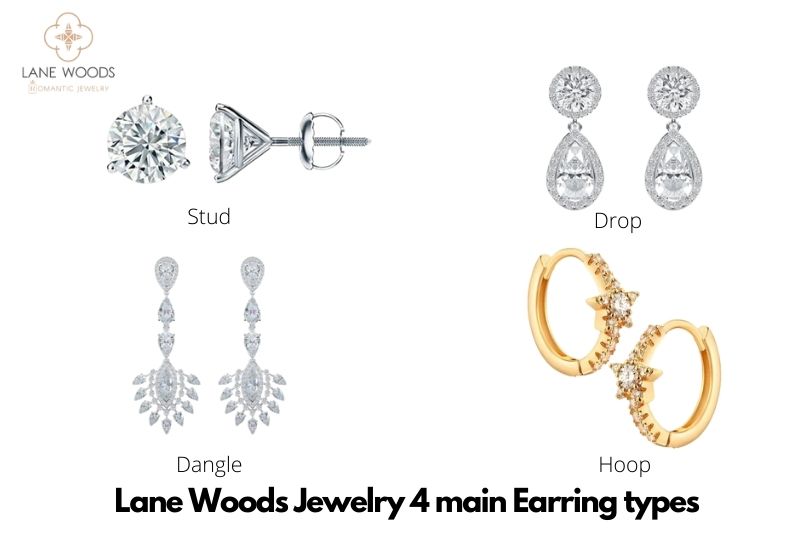 Stud Earrings
Stud Earrings are a tiny type of earring that, as the name suggests, is formed like a stud. Generally featuring a basic layout, studs are comfortable to wear and look terrific with any attire. It's one of the most common type of earring in operation today and among the most prominent styles of earring.
Drop Earrings
Drop earrings have a pearl, gem, or one more accessory that hangs a bit less than the earlobe, like a little water droplet. Drop earring suspend listed below the earlobe. They are commonly fixed or moves only a little, almost like an extended stud earring.
Hoop Earrings
Hoop earrings are tiny or large circles or semi-circles that can produce a delicate or striking style. While the majority of hoop earring are rounded, they can come in varying forms like triangulars, squares, as well as ovals, and also range in size from small to big. T
hough several hoop earrings feature simple and minimal layouts, you can additionally locate more sophisticated earrings with patterns and jewelry if you're looking for something a little bolder.
Dangle Earrings
Similar to the decrease earring, dangle earrings also hang down below the earlobe. Dangle earring concentrate much more on volume and also looseness than a typical drop earring. They're ornamental and also excellent for framing the face.
Comment