Can You Shower With Moissanite Earrings
Apr 27,2022
Whether you can bathe with moissanite jewelry can be a confusing topic. Today, we'll find out.
🛁Can You Shower With Moissanite Earrings?

🛁What Metal Earrings Can You Wear?
 🛁Can You Shower With Moissanite Earrings?
Technically, you are able to shower wearing your moissanite earrings and the shower shouldn't cause any damage when you leave the earrings on while showering occasionally.
As a rule of thumb, it is advised to take off your earrings prior to when you shower. Shampoos, soaps, and cleaning products leave a remnant on the moissanite, which will eventually result in less shine and sparkle.
Additionally, there is an opportunity to damage the stone in the event that you strike or knock over one of the fixtures made of metal within the bathroom.
If you wear too much, too lazy to take them out and put them back in the shower. It is best to wash them every week for effective cleaning and if you don't, leave them on.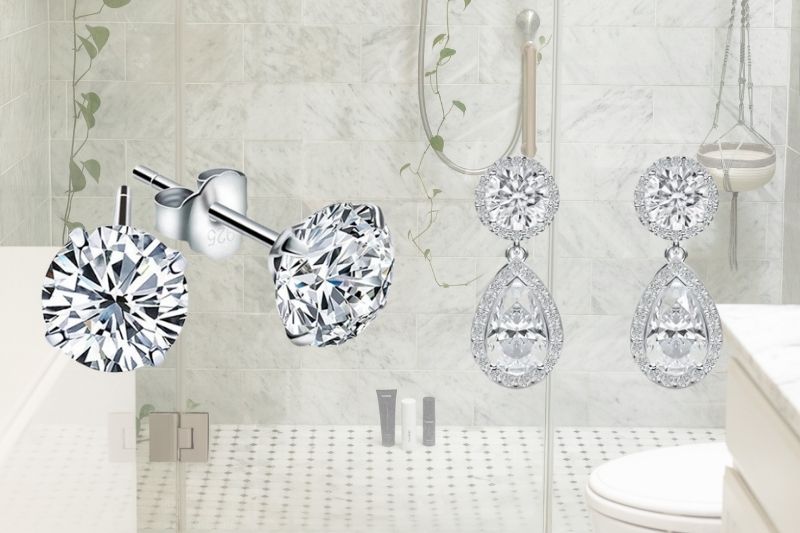 If you've worn your moissanite often to the bathroom, you can find methods to make them shine and sparkle once more:
◾ An easy toothbrush and dishwashing soap and warm water. Do you want to make your Moissanite jewelry to be beautiful? Make a bowl of mild to hot soapy waters before you begin. Make sure that you use liquid dish soap for doing the job.
Make sure to gently brush the jewelry with soft bristles and wash it thoroughly under warm water. Then, you can allow the jewelry to air dry and dry it with a hairdryer, or paper towel if you'd like.
◾ Baking Soda. Baking soda is a great cleaner for everything. Mix 1 tablespoon in dish soap and then add 1 cup in warm water as well as one tablespoon of salt. Line a bowl with aluminum foil and then add the mixture. Mix the mixture, and then let the moissanite soak for no longer than 15 minutes.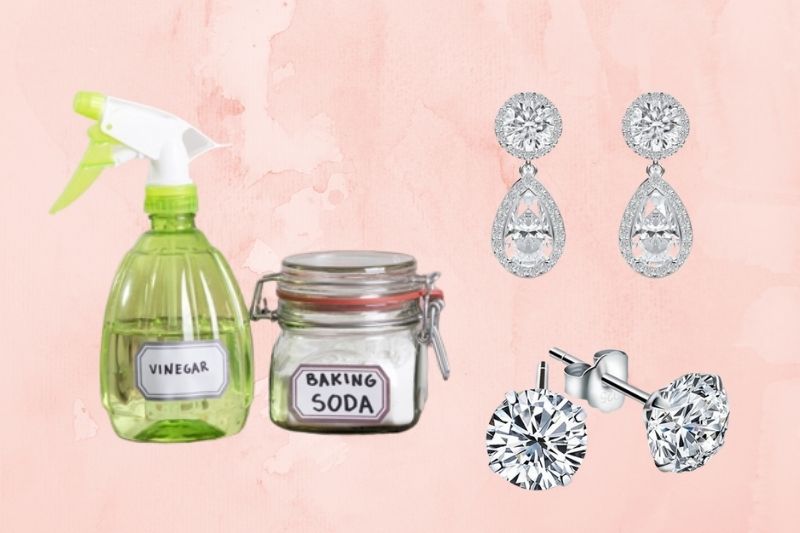 ◾ White Vinegar. It's a typical item in the household and you're likely to have some lying around. What a great idea! You can use it to make your moissanite sparkle! There's no mixing needed in this case.
Simply add some white vinegar to an empty bowl, then add your moissanite. Let them sit for 15 minutes and then dry them off so that you can see they shine.
◾ Ammonia. Like white vinegar, it does not require any additional ingredients. Simply pour a quarter cup of ammonia into an empty bowl, add one cup of water that is warm, and let your moissanite soak in the water for about 15 mins. Once the moissanite is finished washing, you can scrub them clean so that they sparkle!
🛁What Metal Earrings Can You Wear?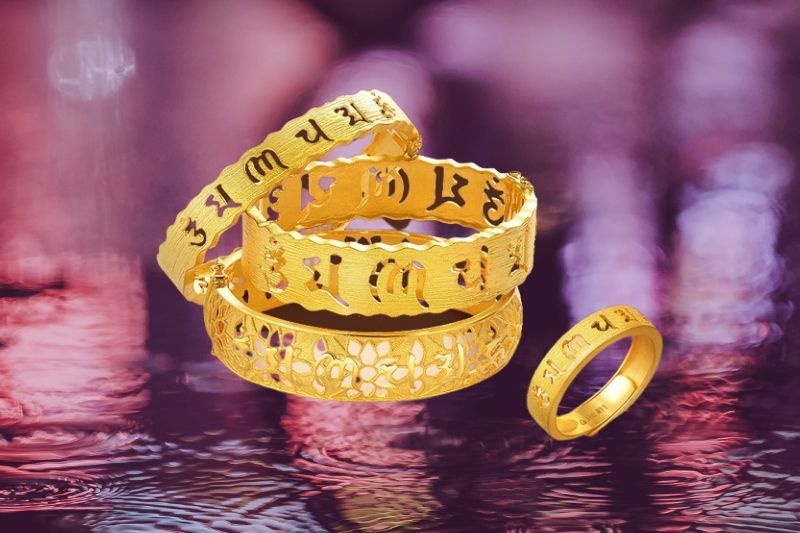 If the earrings you are wearing are "real" materials like palladium or titanium, stainless steel, platinum, silver, or gold. You are allowed to shower with them. These types of materials are not damaged by water contact!
But as with moissanite, precious metal earrings can be dull If you frequently do this. In time the water will ruin the shine and sparkle, making it lose some of its shine. Particularly if you are exposed to shampoo.
Because many metals react negatively to heat, water, soap, as well as mineral deposits. If you take a shower with them, be certain to dry it completely using a soft, clean cloth.
If the jewelry you own is made from a substance like copper, bronze, or brass, you must avoid getting it wet. If it's not done, it'll cause your skin to turn green and could damage your jewelry.
Additionally, you should not wear gold-plated jewelry while in the shower because it can easily be chipped.
Gold-plated jewelry is made from base metal typically copper or silver and is then coated with a small layer of gold.
If exposed to water and humidity, the gold plating may be damaged or scratched.
This results in jewelry that is not uniformly colored or has no gold color in any way.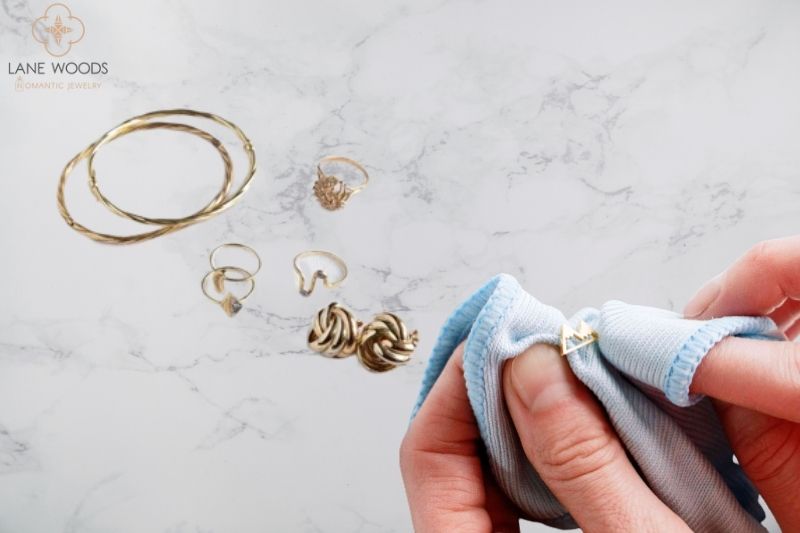 Other Frequently Asked Questions
Can I wear my pearls in the shower?
Pearls are extremely delicate items of nature. Because of this, the pearl's shiny surface could easily be affected by substances, oils, chemicals shampoos, soaps cosmetics, and alkaline environments.
For a safe guideline don't shower wearing your pearls, and be sure to wipe them clean after wearing them using a soft cloth.
Can I wear Cubic Zirconia earrings in the shower?
Remove off your Cubic Zirconia jewelry before showering.
Exposure to water repeatedly will cause damage to this jewelry as well as its precious stones.
The only chance you could be able to get your Cubic Zirconia jewelry wet is while cleaning it. However, this should be only a brief period.
Comment