Best Moissanite Engagement Rings For Christmas Propositions
Nov 22,2022
Fuzzy mittens, vacation carols, and also joyful twinkle lights embellish your charming hometown. For lots of people, Christmas is one of the most cherished times of the year, particularly when it involves love as well as hanging out with enjoyed ones.
Are you proposing this Holiday season?! Your moissanite will dazzle the room as it catches the lights from the Xmas tree, Menorah, and also Kwanzaa candle lights.
Listed below we offer our ideas for the best engagement ring suggestions for a Christmas proposal.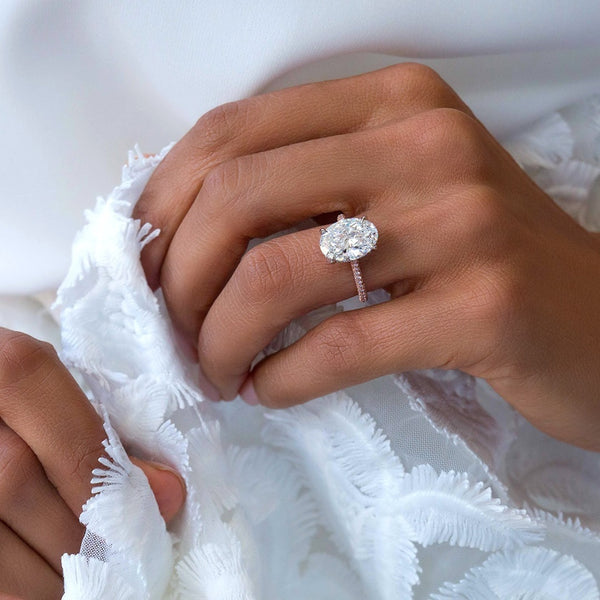 This moissanite involvement ring is ideal for a Christmas proposition. because it's a fairly simple style that emanates tremendous charm as well as resembles it could last lifetimes without ever befalling of style.
Timeless, sophisticated, and also no-frills-- however still with more shimmer than a basic solitaire-- this Oval Moissanite Ring from Lane Woods Jewelry can most definitely stand up to shifts in fashion preferences as well as the ever-changing patterns of years ahead.
The brilliant-cut moissanite guarantees the gems will radiate magnificently under the Xmas lights as you ask the huge inquiry.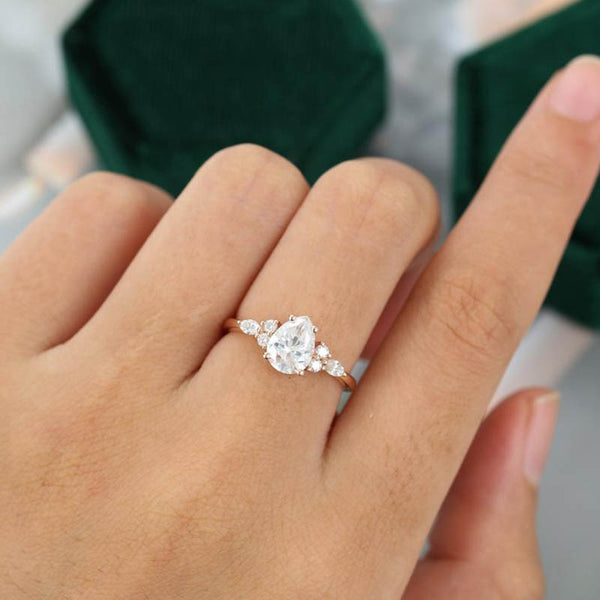 A pear-cut engagement ring is likewise wonderful for the very best involvement proposal ring at Xmas. The distinct shape of this gemstone cut is reminiscent of the gentle glow of candlelight that brightens the Christmas tree or dinner table. This set made the checklist since it's not your average moissanite ring, at least not these days.

The shapes of the smaller sized round and marquise moissanites on either side of the center stone will nearly appear like they're hugging the finger they get on, as a result of their artful positioning.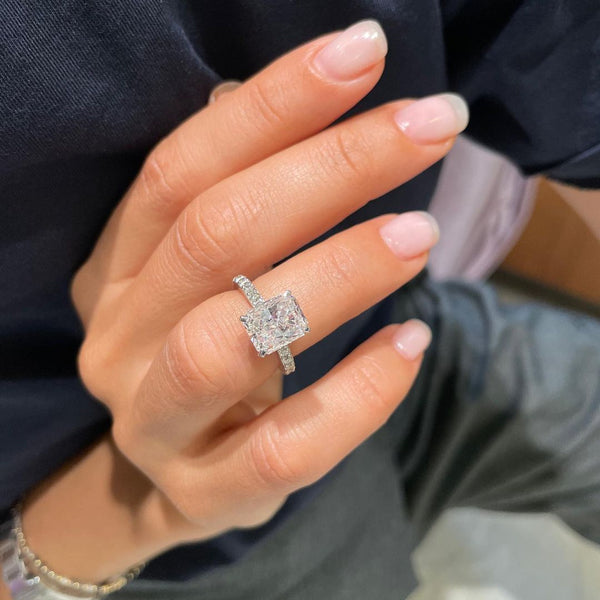 If you desire all eyes on your engagement ring, why not pick this set? For those who love arge central stones, there's the Lane Woods Jewelry Radiant Moissanite Solitaire with Side Accents engagement Ring This one could be your suit made in paradise kind of design.

Also, the moissanite center stone is surrounded by round, customized great side stones. Rings that have multiple moissnaites look especially stunning when they reflect the glow of a candle or any lighting-enhanced proposal.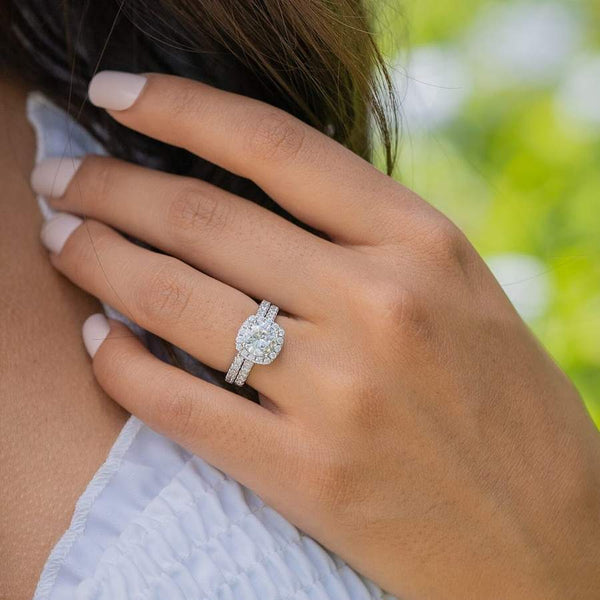 For a modern and elegant option, we recommend this rings. The stunning design is guaranteed to make your loved one's heart melt off with its simple and elegant appearance. The band is able to support the stone and does not compete with it for attention. It's also set with moissanites. The main attraction of the piece is the moissanite at the center.
A cluster of moissanites in smaller sizes is surrounded by it to give it a sparkling sparkle. The moissanite-covered wedding band is able to move with the bride without a pause. It's simply one of numerous of Lane Woods's moissnaite wedding sets that twinkle with numerous stones.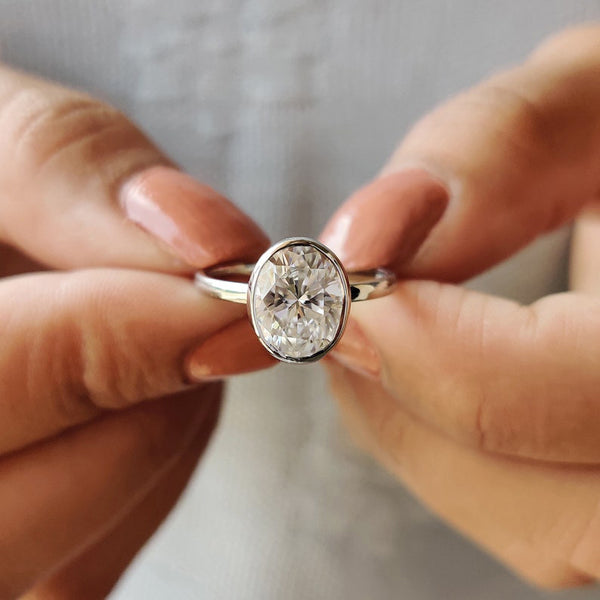 There's something unique with bezel-set stones. You'll be impressed by how safe and secure it looks and also appreciate that it's not likely to get caught on fabric or scratch the skin.   This isn't just concern of practicality. it's an added benefit that increases the attraction your appreciation for this kind of jewelry.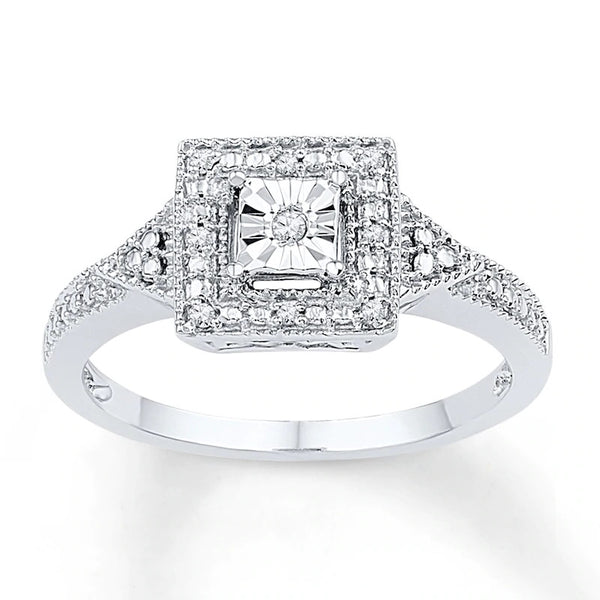 The vintage engagement rings can be among of the most unique and romantic engagement rings. Does your spouse have an appreciation for old-fashioned styles in clothing, graphic designs and artwork? People who have a love of stories or history gravitate towards retro styles, as do romantics.
Vintage jewelry is gorgeous, but it can be fragile and require repair. We also provide new rings with the vintage design. Rings that are of high-quality and will last for the rest of your life.
For example for instance, this Vintage Square Promise Engagement Wedding Moissanite Ring is a romantic ring that has stunning shine and elegance. A central moissanite stone is framed with smaller moissanites, and milgrain details to create the focal point.
Traditional, yet with enough personality to be trendy. If you are a fan of antique jewelry, this is one of the most beautiful engagement rings to wear this Christmas.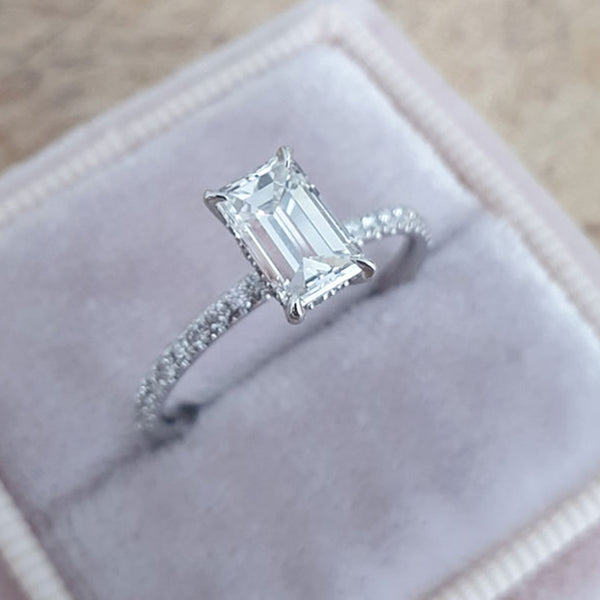 Brides of classic design who desire rings that endure the test of time will love this ring with a vintage design. A striking center stone of the most stunning emerald cut matches the vintage vibes.
Classic French-set moissanites ascade down theband and show off the traditional craftsmanship. One glance and she'll realize the ring will never be out of fashion and will soon become a treasured piece. It will make her feel like she's floating in air every time she glances at the ring!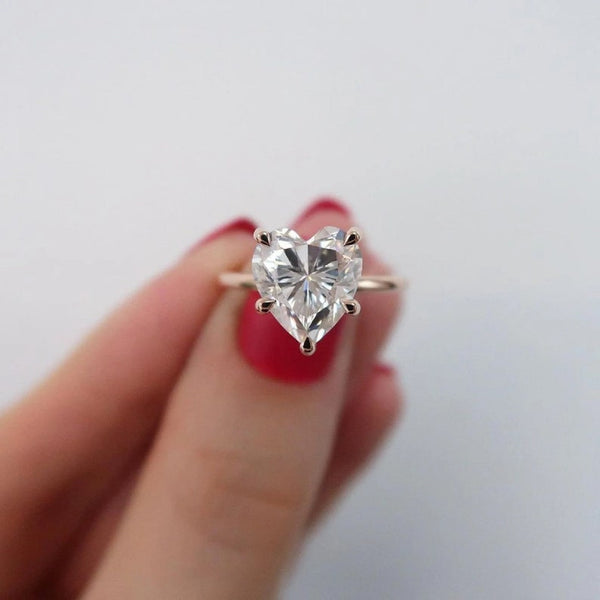 What better engagement ring to wear at the Christmas season to symbolize you love more than a heart-shaped engagement ring? The heart-shaped design instantly demonstrates your affection and is a lovely option.
The ring is beautiful and smooth, drawing focus at it's details of the heart-shaped moissanite ring. It is made of sterling silver 925 and stunning moissanite, has a timeless look and feel that will surely make her heart beat faster (in an appropriate way).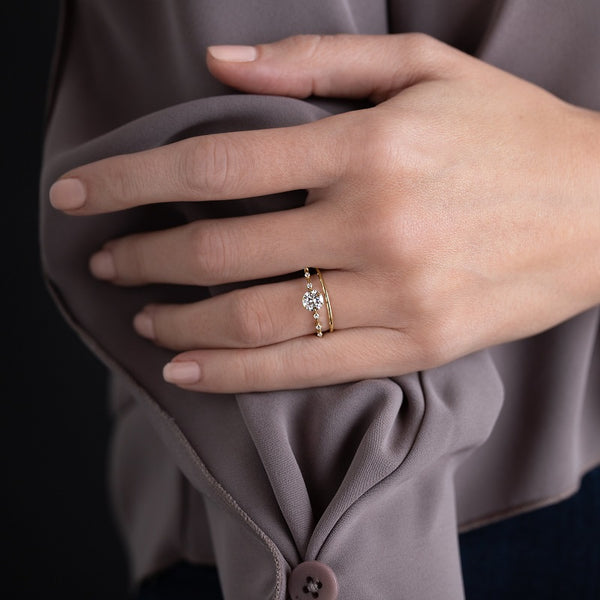 You'll be enticed because of its unique band. It's like the metal is broken with tiny stones. At first look, they seem less ornamental and also much more a part of the band itself. Reflecting life's brightest minutes, 8 white moissanites line the delicate gold band and also lead toward the round brilliant-cut focal moissanite.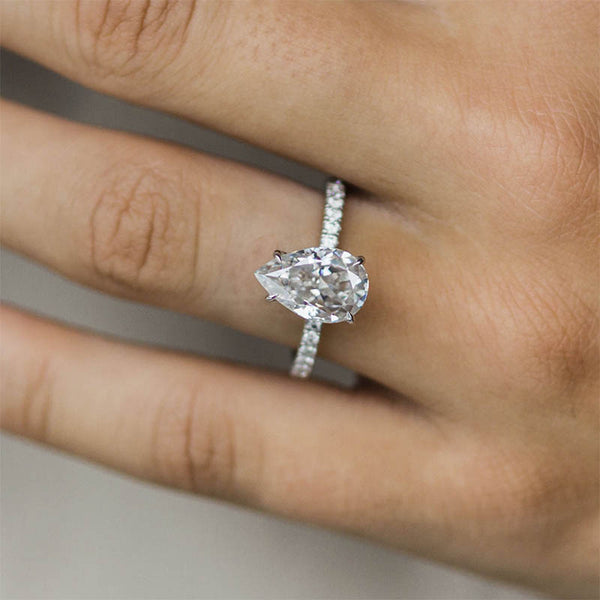 Bring the sparkle! Talking about droplets, how do we forget about the halo? The ring is surrounded by adorable moissanite stones This halo setting is certain to attract attention. These attractive rings will give your hand extra sparkle and shine. The ring features a 1.8mm Pave band that has a smooth underside, and a subtle shimmering halo. Like all our wedding rings, this style is designed to allow bands to be placed in a flush.
Comment